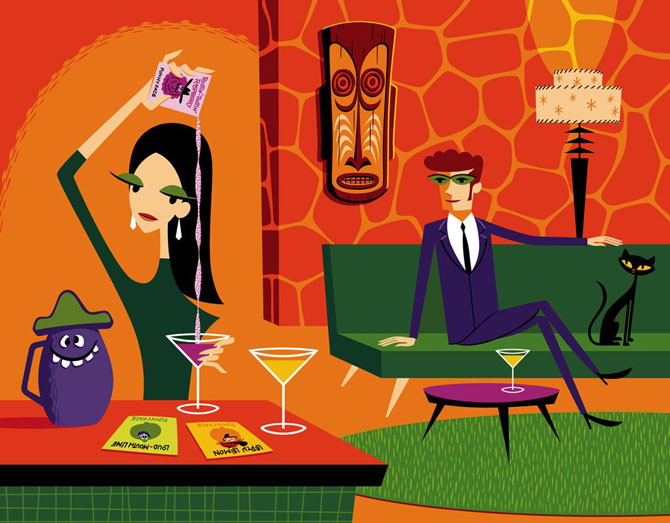 Another lovely bit of work by Josh Agle, aka Shag, with this new Funny Face print.
As ever, this is sixties hipster heaven – the man, the girl, the black cat and the decor – all brought together in a new 18 colour hand-pulled serigraph print.
That print is 24″ x 19″ and in an edition of 100, each signed and numbered by Shag (Josh Agle) and sold with a certificate of authenticity.
If you want one, get one from the official site, with the print retailing for $399.