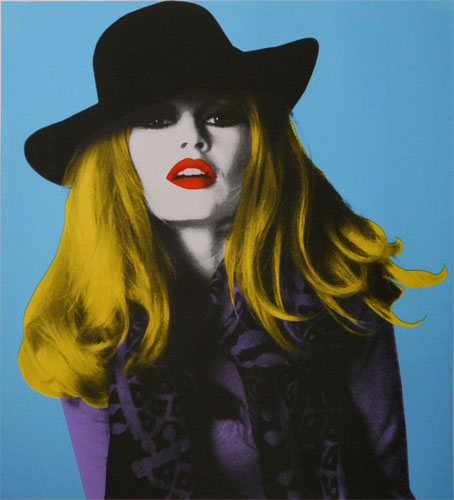 It is a name familiar to us from the likes of the Bob Dylan, Michael Caine, Twiggy and Twist All Night prints. But the Brigitte Bardot limited edition pop art prints by David Studwell are new additions to the artist's range.
Like most of the artist's previous works, these limited edition prints (there are 25 of each) use an iconic image of the subject, reworking it and flooding it with colour against a more restrained background, giving the image a new life of its own and creating a very eye-catching piece of retro pop art.
It is 'proper' art and an investment, so obviously this isn't cheap. But you should get joy out of these two prints for years to come, long after you've forgotten about the £370 investment for each.
Find out more at the Art Republic website