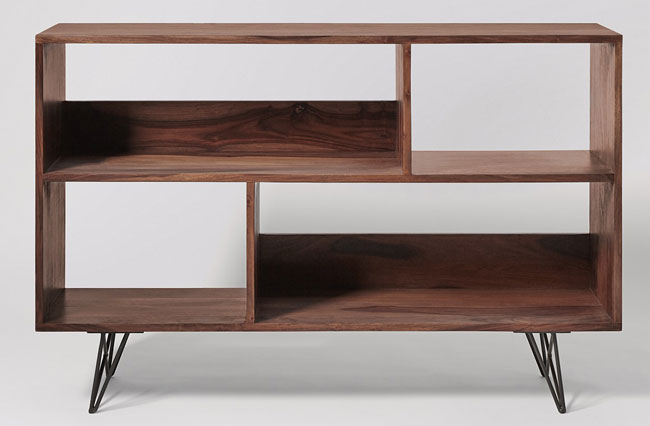 We have featured the desk from this range in the past. If you liked the look of that, you will probably appreciate the Axel shelving unit at Swoon Editions.
Essentially, this is a compact shelving unit with a retro / vintage twist. Made of rosewood, it has a simple (but useful) design, with plenty of storage options and hairpin legs powder coated in charcoal.
A limited edition of 15, you can get one for £299.
Find out more at the Swoon Editions website