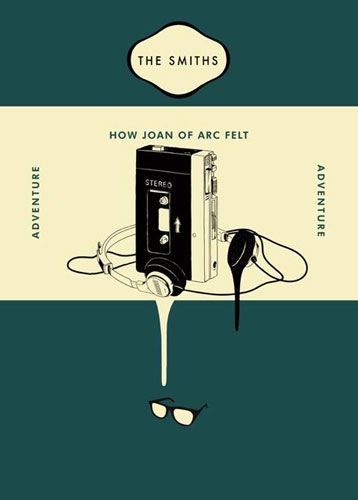 Back in 2014, we featured the first batch of these, which happened to be very popular. Popular enough for some new Pelican-inspired The Smiths prints by Raid71.
As we mentioned back then, Raid71 is graphic designer Chris Thornley, who has reworked the classic Pelican book designs with some inspiration from The Smiths. The end result is something that will appeal to vintage book nuts and Smiths fans alike. If you tick both boxes, even better!
The new prints are a colour variant of the sought after 'How Soon Is Now' original and two new prints – 'Big Mouth Strikes Again' and 'Panic' – which are limited editions, with just 100 being produced of each.
All the prints are signed and numbered giclee prints and are now available to purchase on the Raid71 website, Just £20 each or if you want all three, you get the set for £50.
Find out more at the Raid71 website