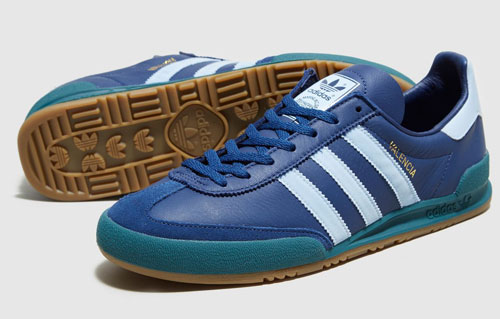 Not sure if these are an exclusive to one retailer, but we have only seen the Adidas Originals Valencia trainers for sale in one place so far.
Dating back to around (I think) 1980, this is unusual because it is a City Series shoe that looks like a runner rather than an all-rounder or football shoe.
Still looks good though, especially with those various shades of blue at work on the upper and sole unit. Leather upper, Adidas branding on the bottom of the sole unit and all the old school details you would expect.
Limited sizes, all selling for £75.
Find out more at the End Clothing website