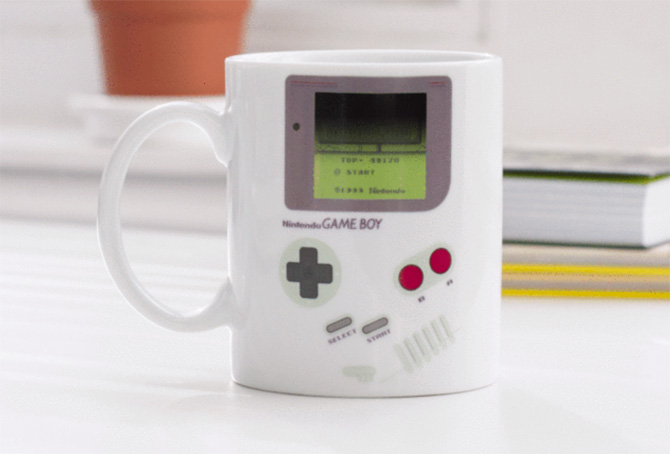 Fans of old school gaming will no doubt appreciate this Game Boy heat change mug at Firebox.
It is, of course, based on (arguably) Nintendo's finest creation, the Game Boy. And to be honest, we would have been sold on just that. But this is also a heat changing mug. That means, when you add in your hot beverage, the two screens on each side of the mug 'light up' and show the familiar Start menu, as well as a moment from the Mario game. Even better.
Great for a morning or workplace cuppa too.
Want one? You can pre-order one of these official Nintendo mugs right now for £9.99.
Find out more at the Firebox website