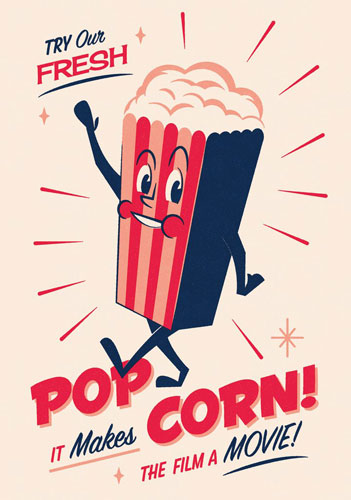 You can buy them all separately, but we think Snack Pack prints by Telegramme work best as a set.
Four prints, all pictured here and all inspired by Telegramme's love of midcentury Americana and classic sign writing. Take your pick from popcorn, soda, pizza or hot dogs, all impressive in their own way and all perfect for the kitchen, a cafe or just to brighten up a dull space.
The set of four are all A3 sized, three-colour, hand pulled screenprints, with the first edition of 50 hand stamped and numbered. They sell for £30 each, but you can get the full set for £100 with a bonus Snack Pack budget set thrown in for free too.
Find out more at the Telegramme website