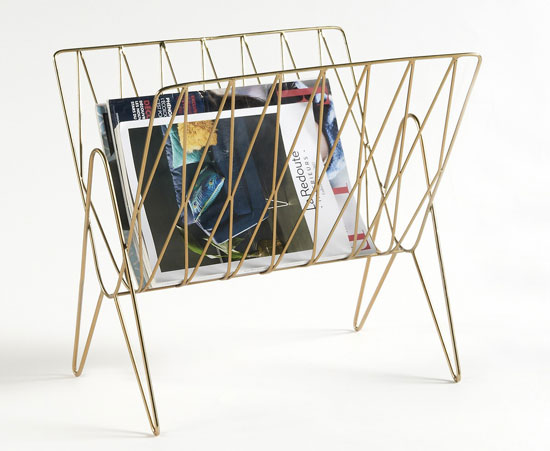 If your home is lacking a magazine rack, then you might want to check out the new Niouz magazine rack at La Redoute.
Actually that should be 'racks' as the Niouz comes in a choice of a black or a brass finish. The design is much the same though, a weave of metal in a midcentury style, with enough space to hold a good few back issues of your favourite reads. Might hold some records too, who knows? That's up to you.
Anyway, both are online now and both sell for £45.
Find out more at the La Redoute website