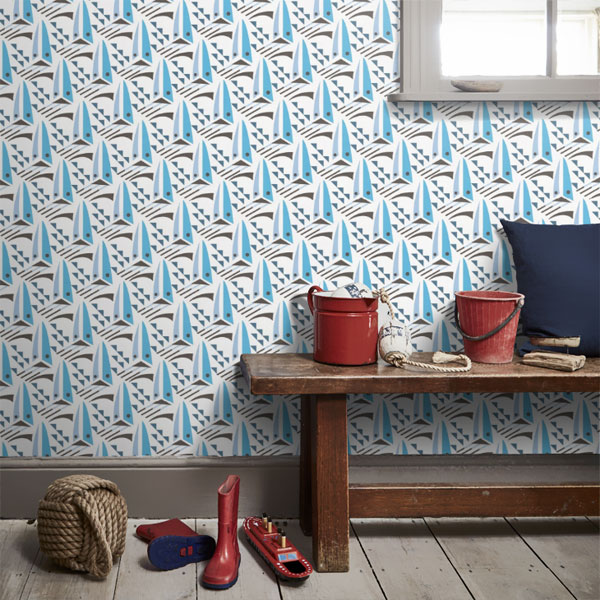 We are certainly loving the retro 1950s vibe of the new Sailing Boats wallpaper by Layla Faye.
Part of the new Layla Faye collection that also features the Mod Meadows design (flagged up on this site a few weeks back), this one uses a stylised boat illustration repeated across the paper in three different colour schemes. Those being Sky Blue, Lemon and Sunset Orange.
Each roll is just over 10m and if you want some, rolls retail for £39.50.
Find out more at the Wallpaper Direct website