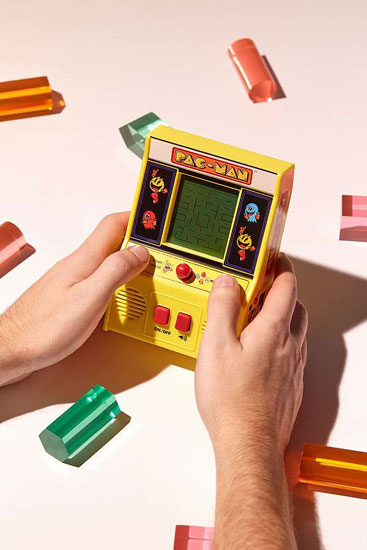 If you want some nostalgia or a glimpse at a childhood of a bygone era, check out these retro handheld games at Urban Outfitters.
The games are based on the 1970s / early 1980s handheld games from companies like Mattel. In fact, the football game isn't a million miles from a football handheld I have in a cupboard somewhere.
Choose from that, Pac-Man or Frogger, each one battery powered and although basic on graphics, addictive on gameplay. They are priced from £26.
Find out more at the Urban Outfitters website