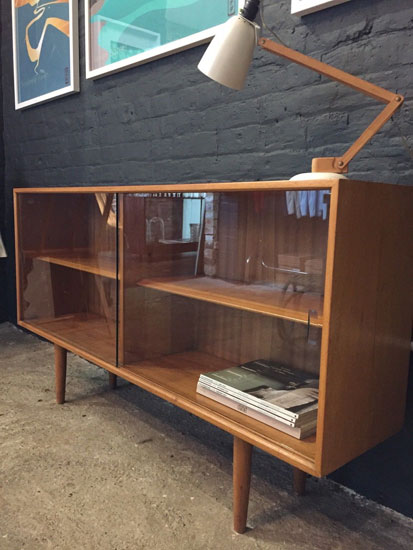 Funnily enough, there are two of these being sold. But we've opted for the 1950s Robin Day for Hille bookcase on eBay you see here.
Why? Because it's cheaper. As simple as that. If you want to see the other, you can find that here. Both sellers will take an offer though, so perhaps make that offer to both and see how far your money can go. That's if you like it. We certainly do.
This is a stylish bit of British midcentury design, made from (I think) beech and with tapered legs and sliding glass doors. This kind of design really does not age. And with the Robin Day name attached to it, there's every change it could appreciate in price too.
Oh yes, the price. The one pictured here is on a 'Buy It Now' for £300 or best offer. The other one is at £450.
Find out more at the eBay website
Update: There's a third one for a whopping £645 too.