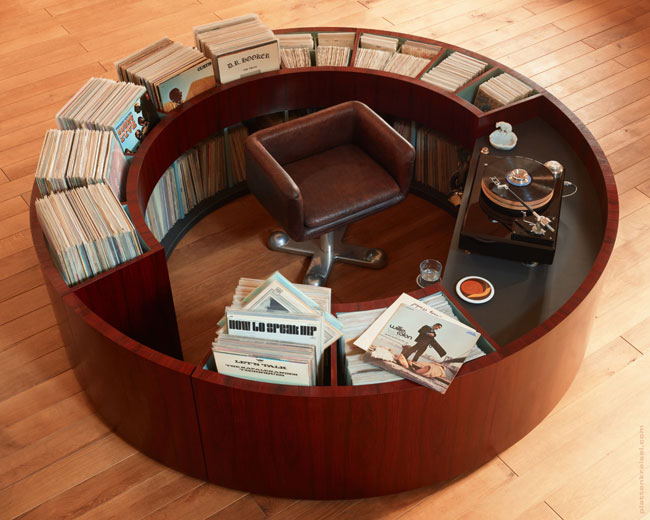 Note all articles are independently researched and written by myself. However, if you buy via one of the links it may be an affiliate and I may earn a small commission.
If you love vinyl, this is pretty much the dream. But you will need a lot of cash and a good amount of space if you want the PlattenKreisel vinyl storage and record deck unit.
Yes, if I had held off doing the top 10 record storage units round-up a few months, then this one would have sailed into the number one spot. Your very now hangout to enjoy and lose yourself in your records.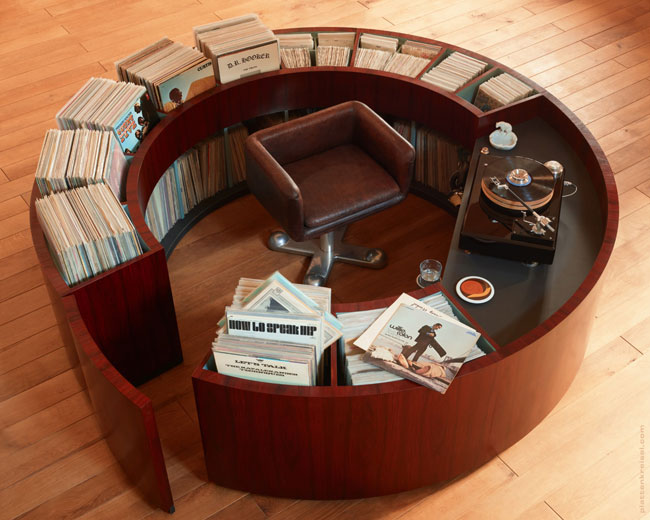 The units are made in Germany, designed by vinyl collectors for vinyl collectors and circular spaces that are custom-made to store your vinyl. A lot of vinyl too. Depending on the configuration you go for, this holds around 1,500 LPs and 450 singles in protective sleeves or up to 1900 singles and 850 LPs. That should be enough for most people out there.
All of those record will be at your fingertips and with a swivel chair, you don't even need to move to get them. Don't worry, if you want to stand up there is version allowing for that too.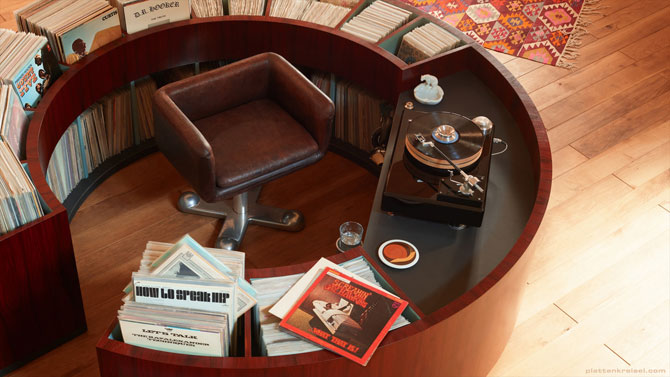 Regardless of what you for this, this retro set-up has adjustable feet to compensate for any floor imperfections a door for access. hidden cable ducts, brackets for headphones and a drink holder, space for two decks and a mixer and of course, all of those vinyl storage cabinets within the circle. All the units are laminated and protected with varnish, although you can also go for a 'finish-yourself' option if you know someone who might want to decorate it (see the bottom of the page for an example of that).
Want one? I know I do. But before you get too excited, we might want a quick chat about the price.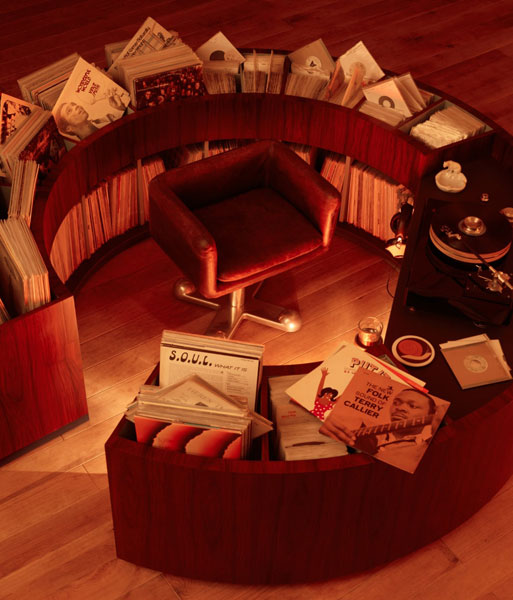 Each of these units is produced on demand by skilled cabinetmakers using sustainable timber supplies. With that in mind and considering the size of the thing, this units isn't a cheap option. Prices vary between €34,248 and €40,947, which is more than I paid for my first house.
If you want to know more, do check out the PlattenKreisel website.