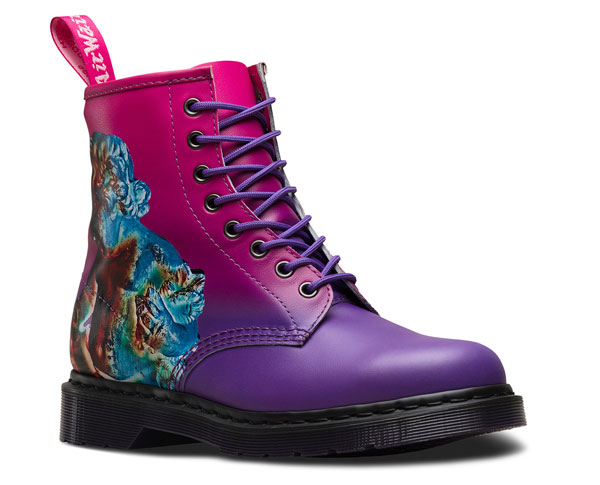 Note all articles are independently researched and written by myself. However, if you buy via one of the links it may be an affiliate and I may earn a small commission.
Not sure about this one. I like the idea and the people concerned, but I don't know when I would actually wear the Joy Division and New Order-themed boot range from Dr Martens.
Maybe you don't? After all, this is as much about the 'art' as the boots themselves. I can see all of these either kept in boxes by fans of the respective bands (collector's pieces always end up that way) or used as display items. In fact, I can see these as miniature pieces of art on display somewhere.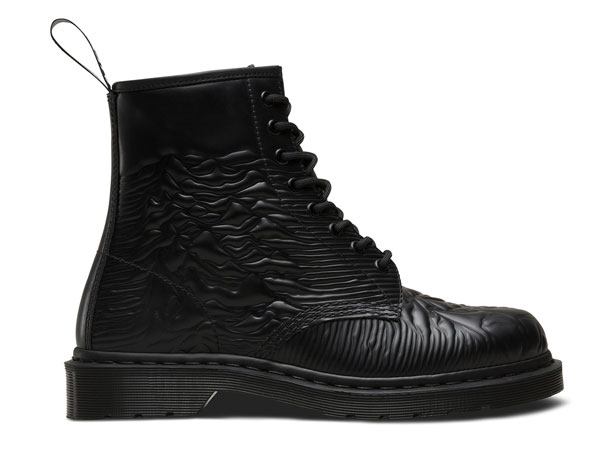 But these are Dr Martens boots and if you want to wear them, go for them.
As you might have guessed, this is as much a collaboration with Peter Saville as it is with the bands. Dr Martens and Peter Saville have picked out three iconic albums to feature on pairs of 1460 8-eye boots, those being Unknown Pleasures by Joy Division, along with Power, Corruption and Lies and Technique, both of which are New Order classics.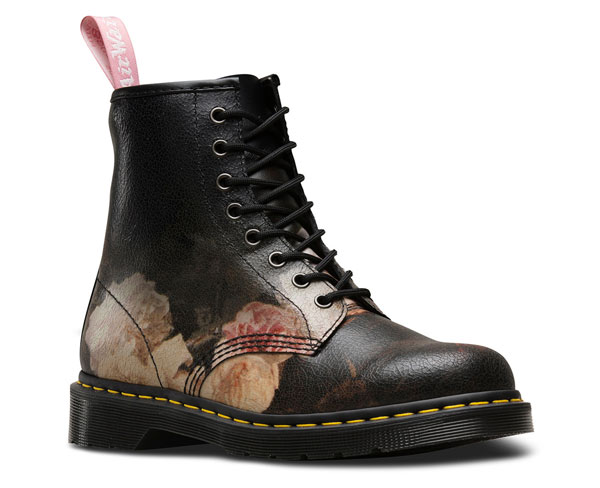 Why those? Well, that might be a case of common sense. Can you imagine the cover of Joy Division's Still or Closer, not to mention New Order's Movement and Low Life working as a boot design? No, me neither. I think they have sensibly gone for the more 'arty' covers for the artwork, rather than on the albums' merits.
Outside of that, it really is a case of whether you like the end results, which are pictured here and whether you want a pair in the house. As I said, I quite like them in terms of the finish and as a piece of art. But not sure I would go out of the house with a pair on.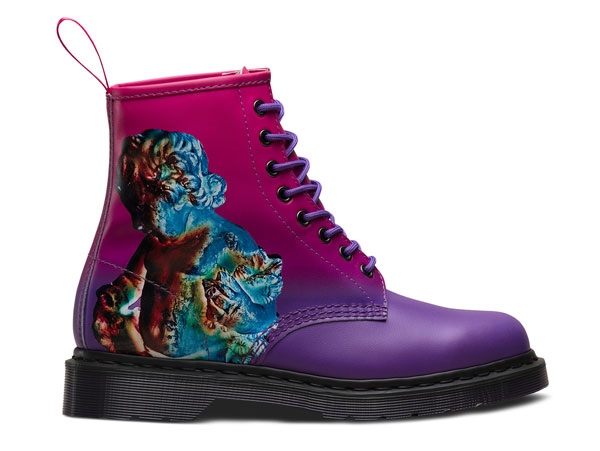 I probably won't get the chance. These are said to extremely limited in numbers and as such, selling themselves to super-fans. No news on a price, but I would guess you are probably looking at three figures for a pair.
We will find out for sire from 14th June, when the boots go up for sale.
Update: They are now available from End Clothing, retailing for £149.