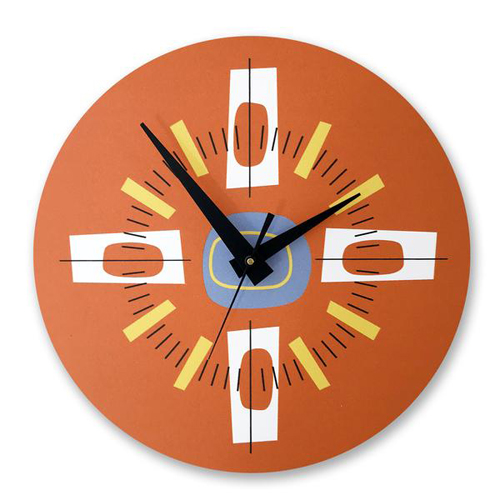 Note all articles are independently researched and written by myself. However, if you buy via one of the links it may be an affiliate and I may earn a small commission.
You might recall this retailer because of those amazing midcentury modern house tissue boxes. But Destination PSP does much more, including the rather wonderful midcentury-style clock range.
There are a couple of reasons why these caught my eye. First off and quite obviously, the design. Secondly, the price. I'll explain both in more detail.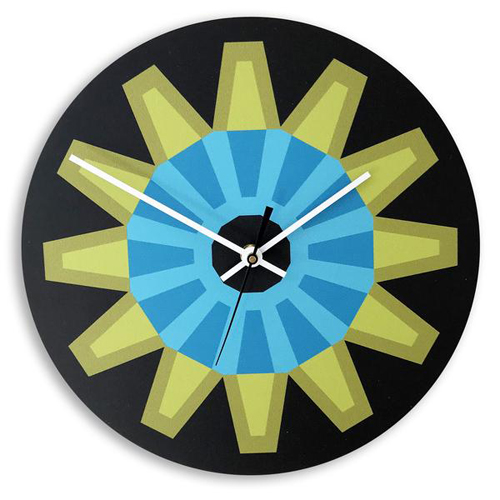 First off the design. Let me start by saying that these are not George Nelson clocks nor do they give that impression at all. But they do pitch to a similar market.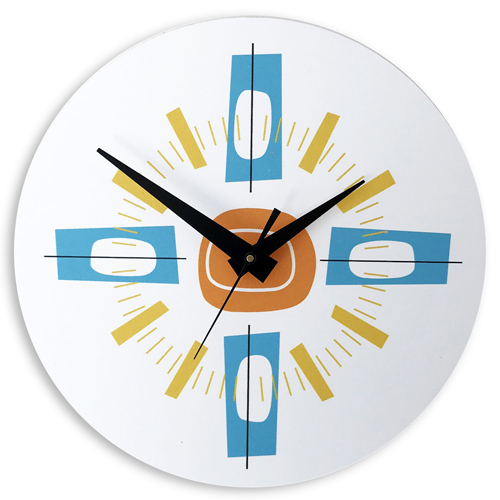 Bold designs, unashamedly retro and very colourful. Each one could only be inspired by the middle of the 20th century. Inspired by, but not from the era. These are not reissues, they are original designs and exclusive to the Destination PSP store in California and its online store. You will not find the designs and patterns anywhere else.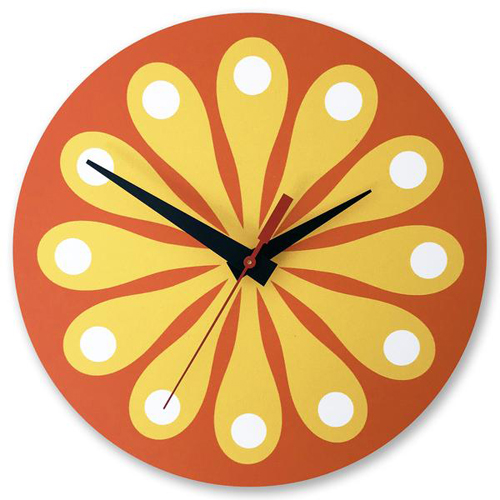 All the clocks are made using a printed PVC board, have a quartz movement and a sweeping second hand. There is also a built-in wall mounting hook for easy hanging. As for size, the clocks are around 10 inches in diameter. So not huge, but with designs like this, they don't need to be. You will notice these clocks on a wall.
Oh yes, that price. As I said earlier, these pitch at the same market as George Nelson, which are definitely worth considering if you want originality and an investment piece. But you are looking at £200+ for one of those.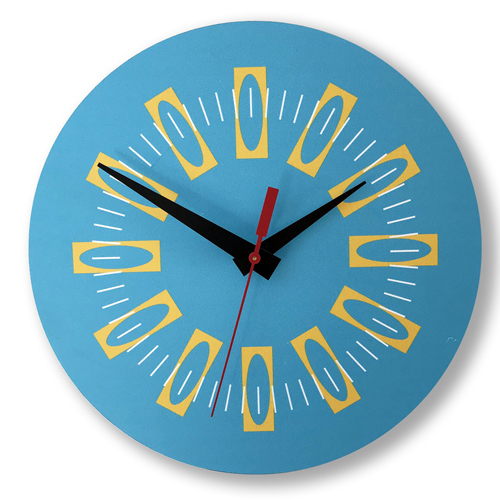 If any of the Destination PSP clocks catch your eye, they retail for $45 each, which is around £34. More clocks than shown here, so see the website for a full browse of the range.
Find out more at the Destination PSP website