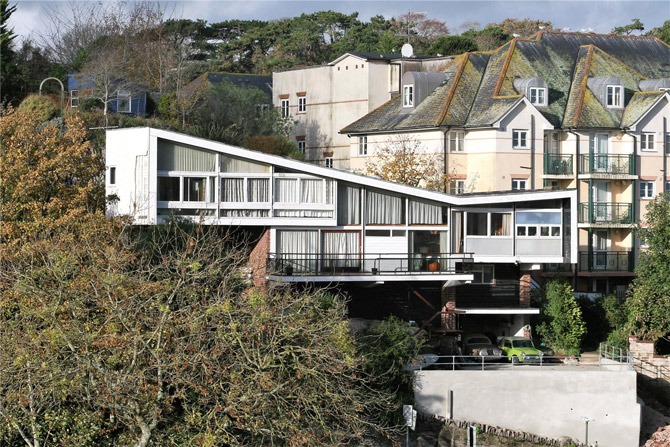 Retro living doesn't get much more 'retro' than Mervyn Seale's 1960s Parkham Wood House in Brixham, Devon.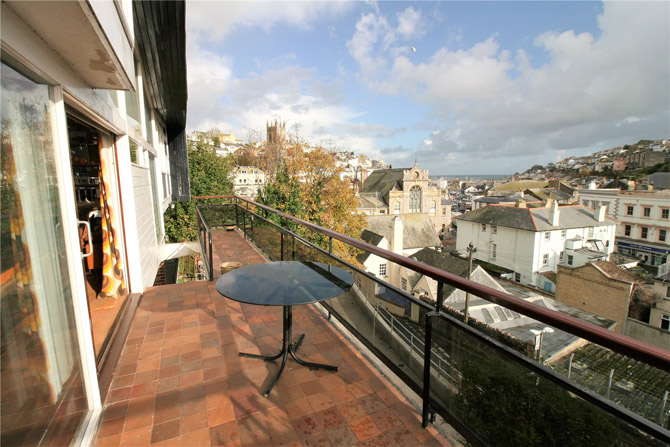 This looks like the perfect 1960s time capsule, which it pretty much is, as much of this one has changed little since it was constructed way back in 1960.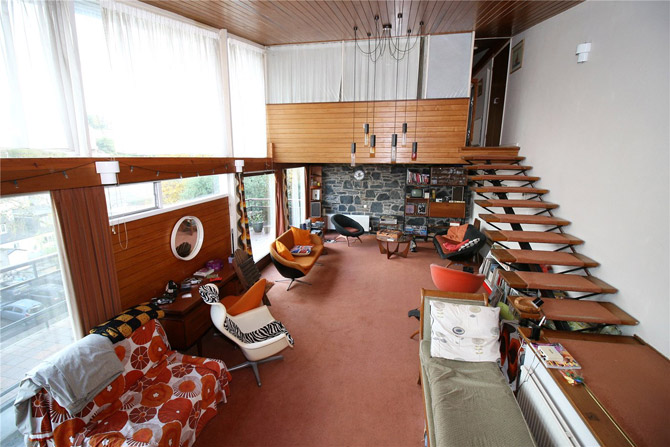 But this grade II-listed property has changed a little, although its condition has been helped by the original owners staying here until around a decade ago.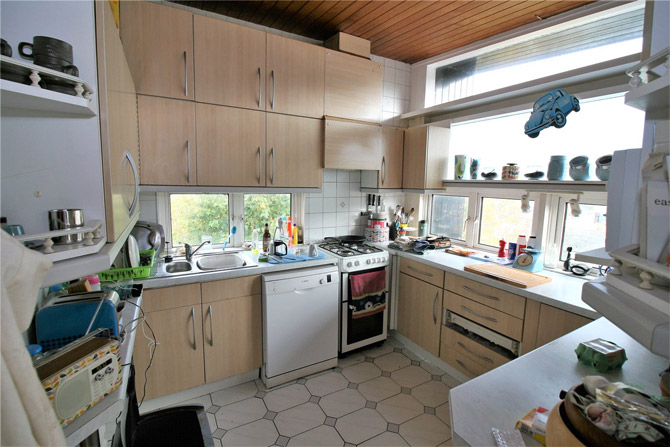 I think the house sold around 2010, with an old estate agent listing showing a house pretty much like the one you see here. It sold and looking at further articles around the net, it was taken on by 1960s enthusiasts, who wanted to bring the house back to its best.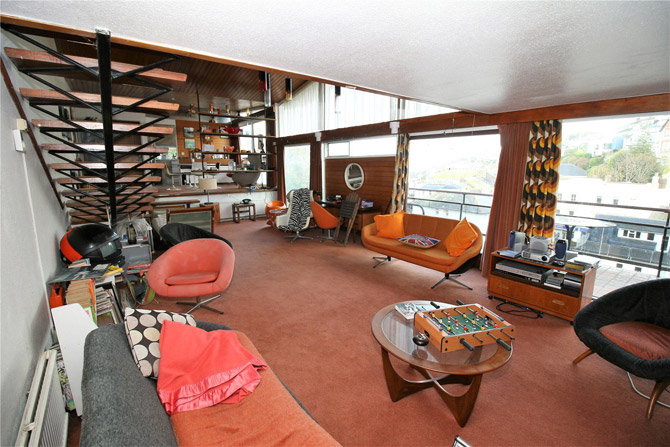 They did that by focusing on the original features and carrying out any essential work. So heavy investment on restoring the roof, restoring the front of the house and dealing with any rotting timber.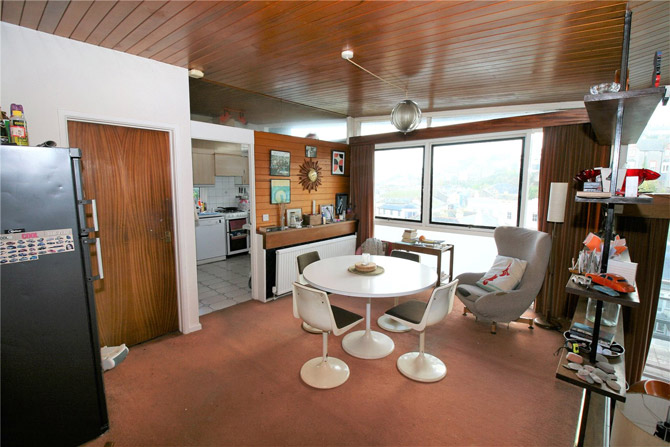 In addition to that, cracked and broken glass panels were replaced, rewiring was carried out and the interior was sharpened up without interfering with any key features.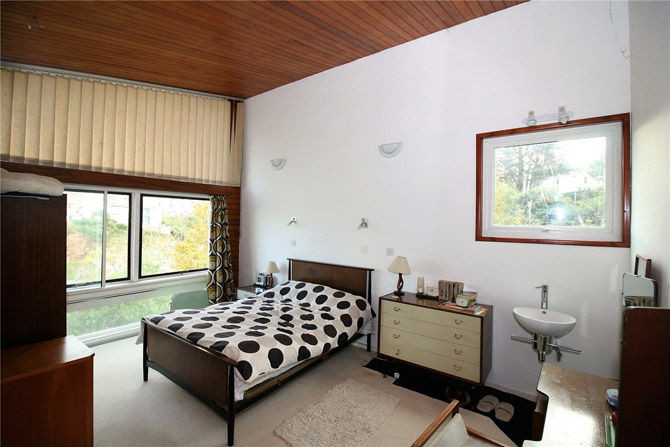 The fact that it looks like an untouched 1960s time capsule shows what a great job was done both inside and out. But the updated kitchen, so much 1960s design (more than you would expect) and some modern-day retro gives the game away.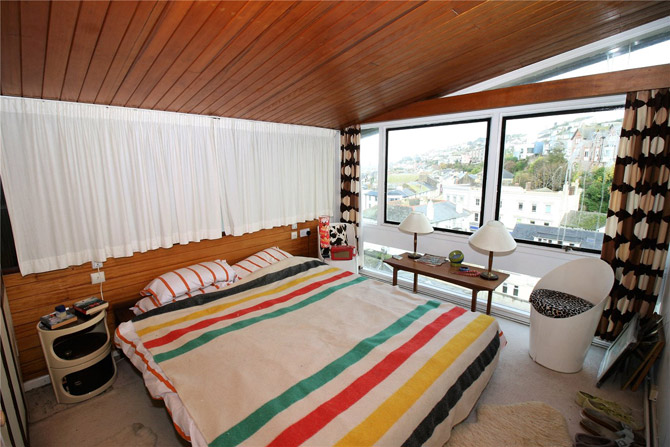 The cantilevered house, due to its location, is both modest in size and lightweight, as well as being open-plan to emphasise the space. But modesty isn't a word I would associate with this one.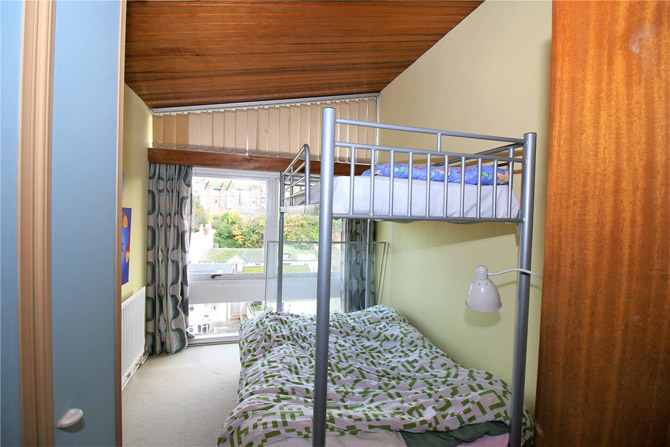 Check out the location, the design, the amazing views, the butterfly roof and the balcony for example. Inside is impressive too, with its bespoke chandelier of coloured glass, a local limestone wall, glazed sliding doors with mahogany frames, wood panelling and the open-tread staircase to name just a few features.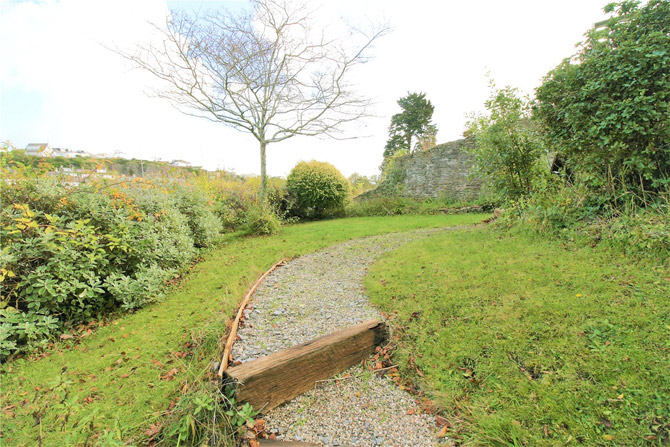 In terms of the space, the entry level has a garage for parking and an office below the kitchen area. The ground floor level starts with the entrance hall, a utility room and a dining area, which then leads to a cloakroom/WC and the kitchen. All of that is shaded by the main living space, which has the feature stone wall, open staircase, the glazing and access to the balcony. The balcony also has a staircase to the drive.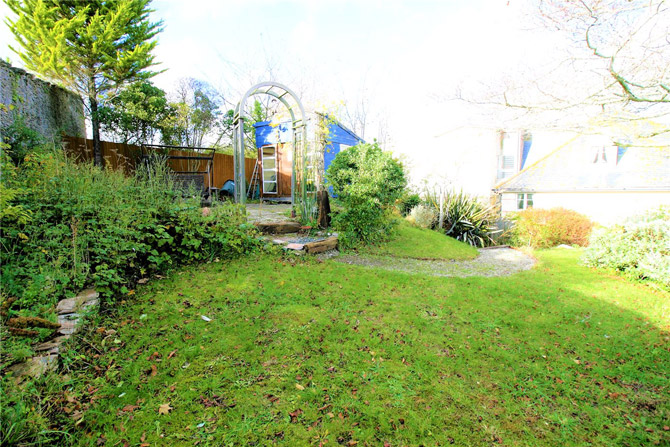 An upper ground floor features the master bedroom, two more bedrooms and the family bathroom.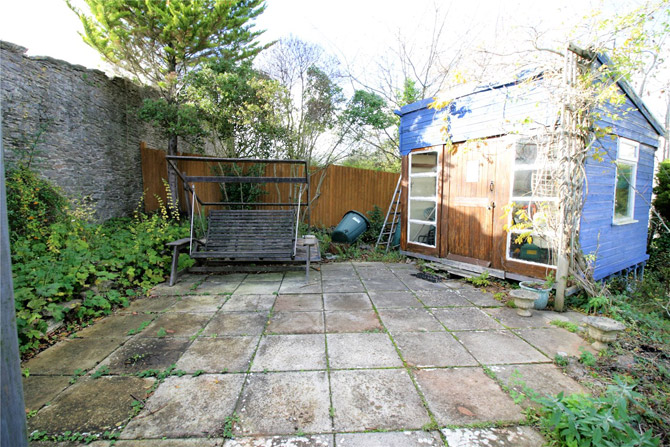 Not just the carport/garage outside, you also get room for around six cars on the drive, while the rear of the property has a 'reasonable sized' garden with summerhouse and patio.
£475,000 is the asking price for a house that is likely to be incredibly popular.
Images and details courtesy of Winkworth. Please check out their website to find out more and to inquire.
Via WowHaus