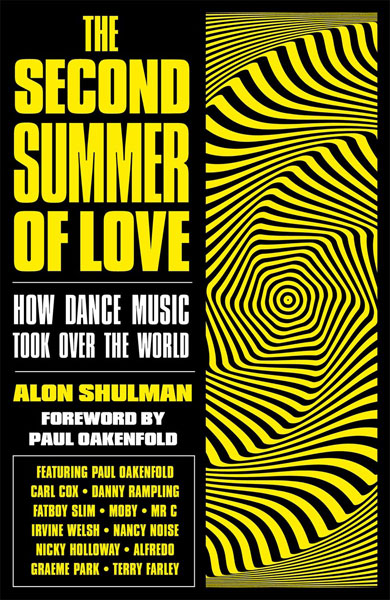 Note all articles are independently researched and written by myself. However, if you buy via one of the links it may be an affiliate and I may earn a small commission.
Relive the heady days of the late 1980s with The Second Summer of Love: How Dance Music Took Over the World by Alon Shulman.
That's pretty much what you get here. The story of how dance music rose up in the late 1980s and took a firm grip of popular culture. A grip that's still as firm today as it was back in 1988. If you were part of its rise or just want to know the story behind it, then this is likely to be a book for you.
According to the pre-publicity:
In 1987, four friends from London, Paul Oakenfold, Danny Rampling, Nicky Holloway and Johnny Walker, took a week-long holiday to Ibiza. What they saw there, and brought back home, would give rise to a new global music and counterculture movement.
As the eighties drew to their close, with Thatcherism holding the nation tight in its grip, something funny was happening right across the jungle of Britain's nightlife scene. People were dressing down, not up, to go to clubs. And they were dancing right through the night armed seemingly with only bottles of water.
Ecstasy and acid house music had arrived on British shores, and a tribal battle between for the moral future of the nation, between the youth and the establishment, had begun.
For the book, Alon Shulman got exclusive contributions from the world's biggest DJs, including the likes of Paul Oakenfold, Carl Cox, Fatboy Slim, Moby, The Prodigy, Boy George and many others to 'faithfully recreate' the story of the summers of 1988 and 1989, charting the birth and rise of Acid House, dance music and club culture right through to the modern day.
The story is likely to be the selling point here, told by the people who were there. But the unseen photos are also a welcome bonus too, especially if you were one of the people who made the scene what it was and is.
The 352-page hardback book is published by John Blake and available to pre-order now, priced at £16.99.