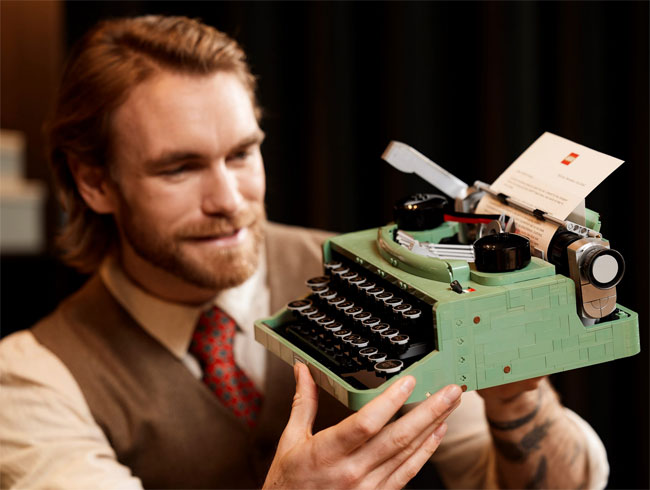 Note all articles are independently researched and written by myself. However, if you buy via one of the links it may be an affiliate and I may earn a small commission.
This is amazing. A Vintage 1950s Typewriter Lego Set that's so authentic you'll struggle to tell it from the real thing.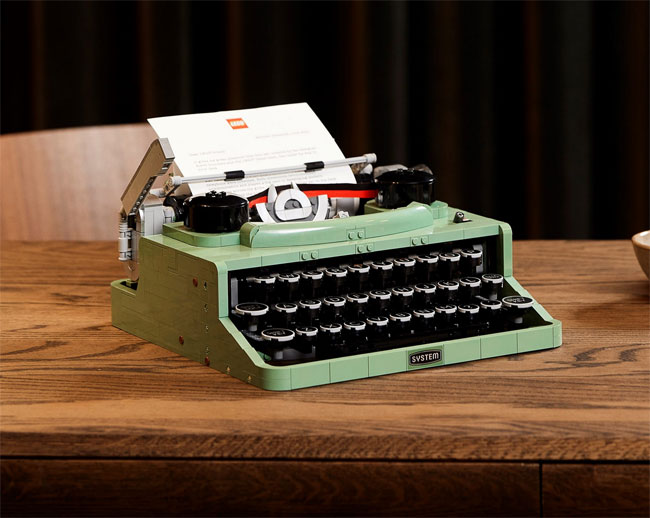 This is a brand new set and one from the Ideas stable at Lego. It is also exclusive to Lego too, so there's no need to look around for it elsewhere. I suspect it's a limited edition too, so if you are a collector, perhaps one to pick up sooner rather than later.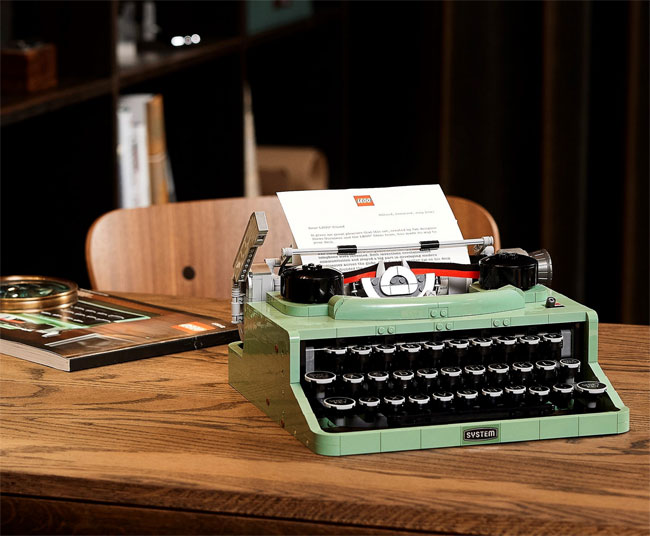 It's a quirky set, that's for sure. But that seems to be the thing for Lego right now. You might recall the equally wonderful Adidas Originals Superstar Lego set I featured recently. It's a trend I hope to see continue, especially with so few Lego Architecture sets being made of late (which for me are always the most interesting things the company produces).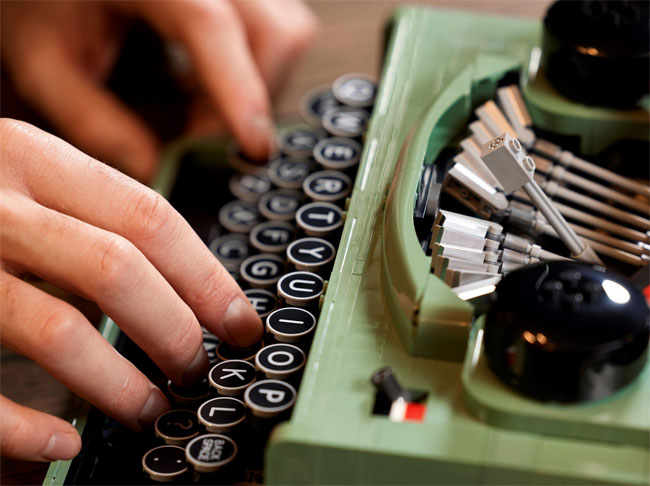 Why would you want it? Well, as I said above, you might be a collector and a completist. You might also want a challenge as this set has 2,079 pieces. Oh yes, it goes without saying that it's an 18+ set.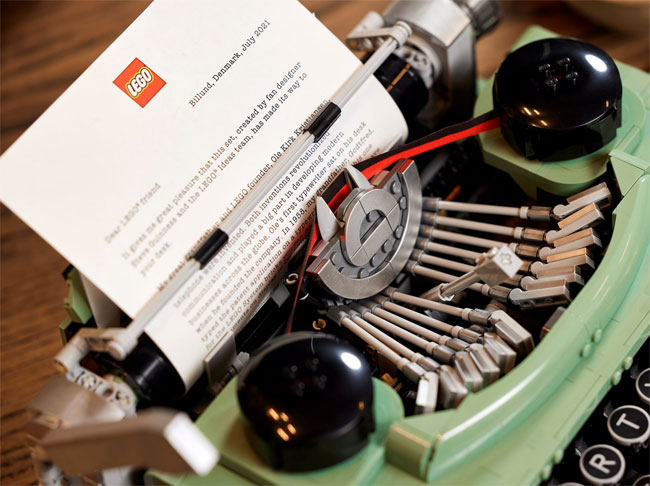 But you might also fancy this as a piece of retro interior design. This 1950s typewriter would look great in a home office or on a desk (if you have room). Ok, it doesn't work as a typewriter (although it does allow you to feed paper into it) but it does have a great look that would work well in a retro home office.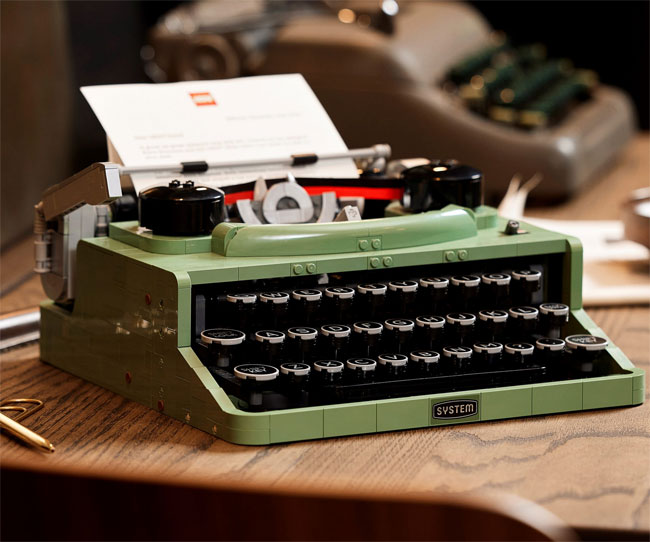 That's down to the vintage design, which is based on a model used originally by the Lego Group founder Kirk Kristiansen. It is replicated by these 2000-plus Lego pieces, producing something with both form and functionality.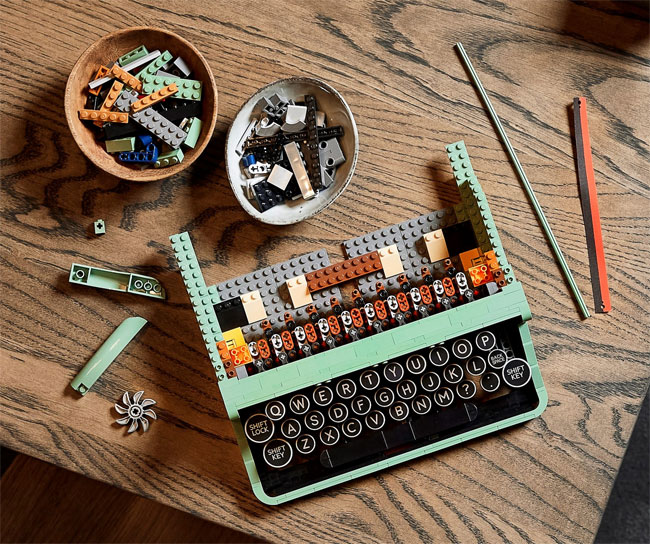 It isn't going to type you a letter, but this mint green model's carriage moves as you type, it allows you to feed in some paper and of course, it has those amazing keys. Note that the keys have printed characters – no stickers here.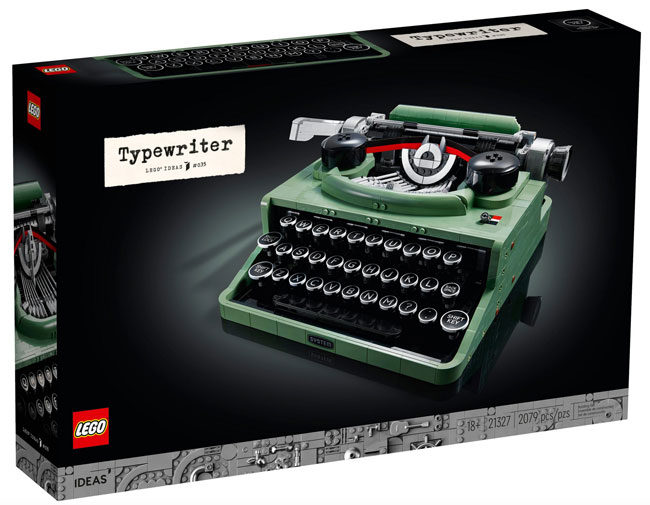 If there's a downside it's the inevitable cost of something so detailed and complex. If you want this in you're home, you are looking at £179.99, which is hefty for a Lego set. But few completed Lego sets will look as good as this in your home.
Of course, you could just go and buy a vintage typewriter on eBay for a fraction of the price. But where's the fun in that?
Find out more at the Lego website