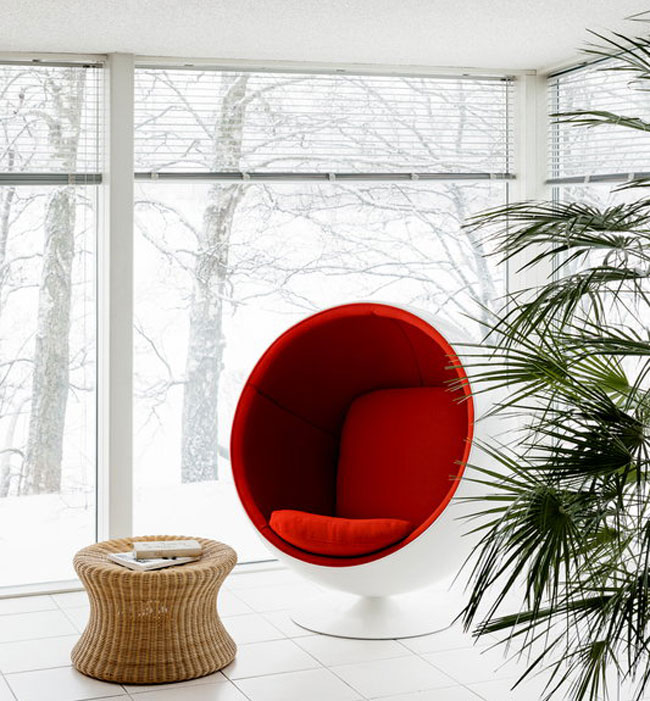 Note all articles are independently researched and written by myself. However, if you buy via one of the links it may be an affiliate and I may earn a small commission.
It is about time I got back to featuring some retro classics. And they don't get better than the 1960s Eero Aarnio Ball Chair.
I would go as far as to say that this is THE retro icon. You think retro and you think of someone relaxing in this space-age classic. Not that you know anyone who has one. There are likely two good reasons for that, which I will come to in a moment.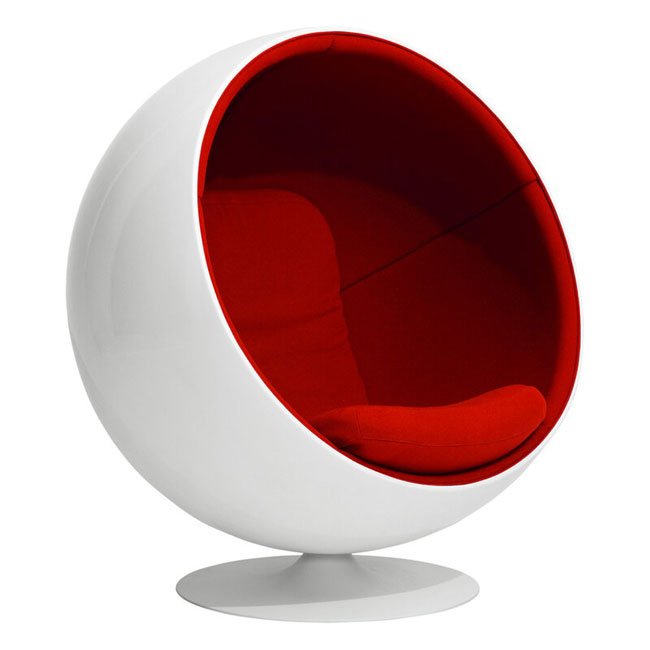 But first, let us focus on this Finnish classic and a piece of furniture that still looks like something from the future despite being the best part of 60 years old.
1963 was the year we first saw this one when it was unveiled at the International Furniture Fair in Cologne. I would love to have been there when the cover came off.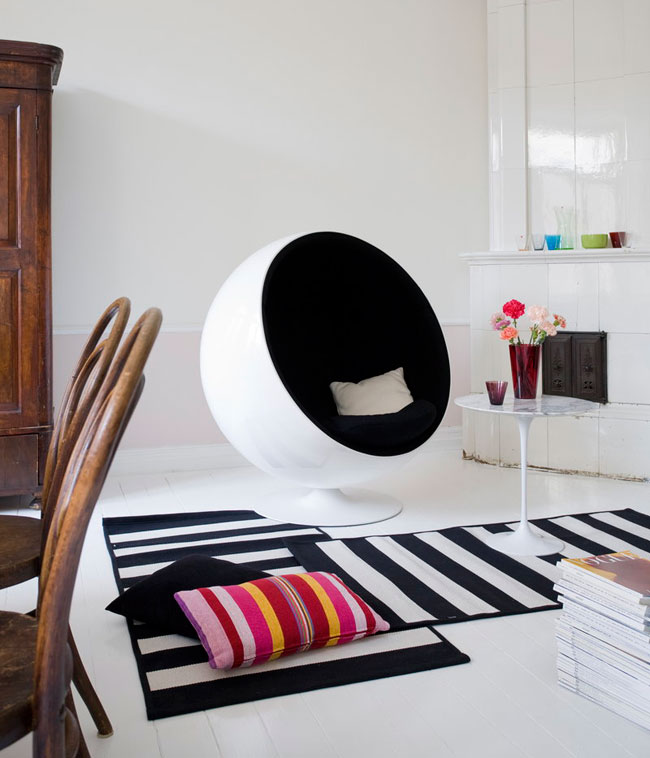 It was the designer's first major breakthrough and although he has made many other delightful pieces since (we have one of the dogs in the kids' room), this is still his calling card and the go-to piece for anyone with an interest in space-age design.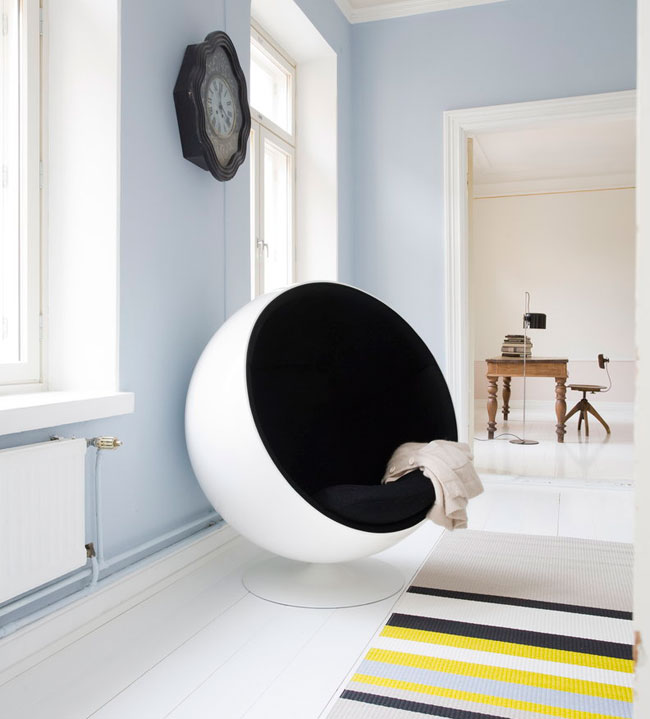 Radical in shape, it was also radical in terms of construction. The circular seat was like nothing else at the time and fibreglass too was something different when it came to household furnishings.
It was also a very different way of sitting too. You aren't on the chair, you are 'in' the chair. The Ball Chair has been referred to as a 'room in a room'.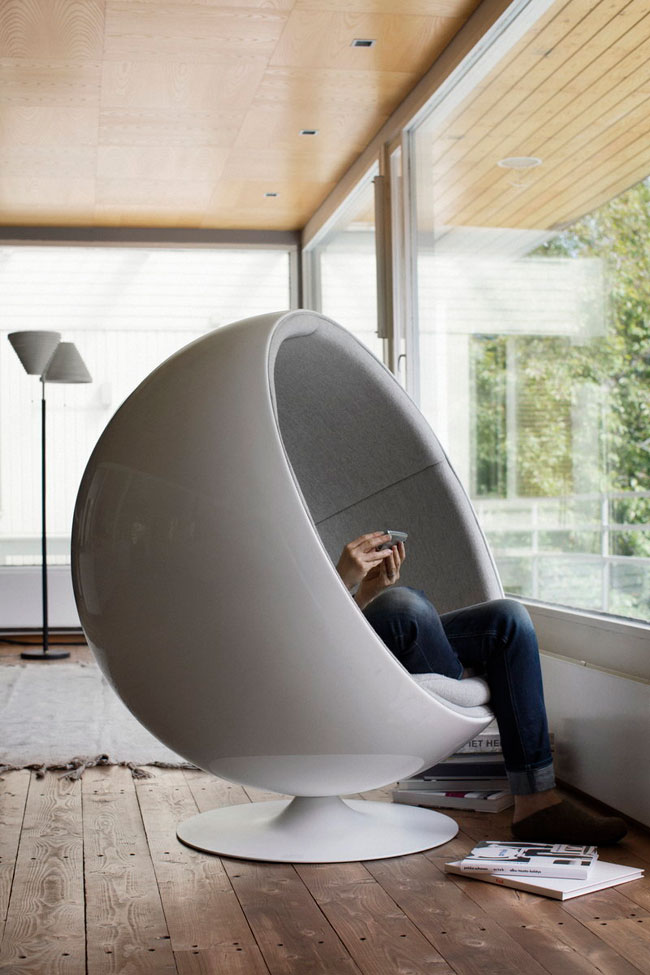 It hasn't changed much over the decades, except perhaps for the colour of the padded interior and the construction within – it is now upholstered with a wool blend fabric specially developed for the chair.
As I said, it isn't a seat for everyone. On a practical level, the Ball Chair is rather large. So there are issues in getting this through a door and into a room. You will probably struggle to get this into a terraced house. But if you have larger doors and spacious rooms you might be ok.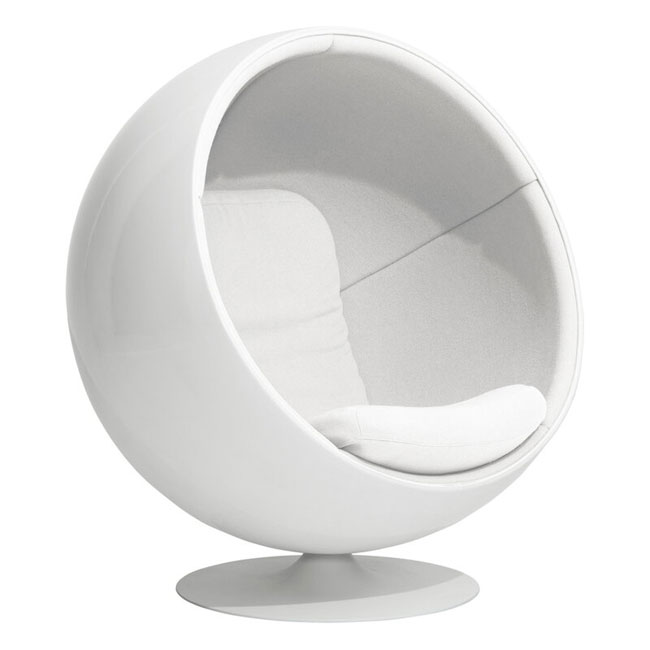 At least you will if you can afford this gem. £7,272 is the current price, which is quite an investment. But it is a classic, a statement piece and something that will be with you for the rest of your life if you treasure it. The Ball Chair really is the retro dream.