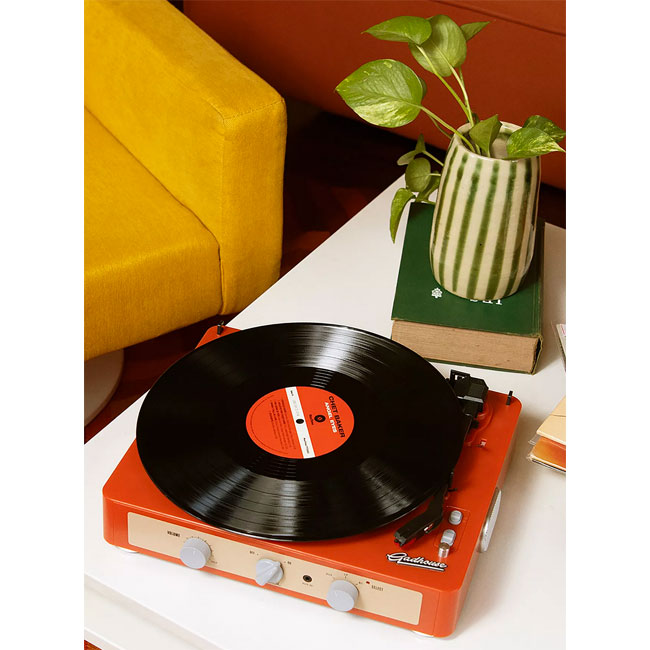 Note all articles are independently researched and written by myself. However, if you buy via one of the links it may be an affiliate and I may earn a small commission.
No one is claiming this is an audiophile-friendly piece of hi-fi kit. But the Gadhouse Brad retro record player is ridiculously cute.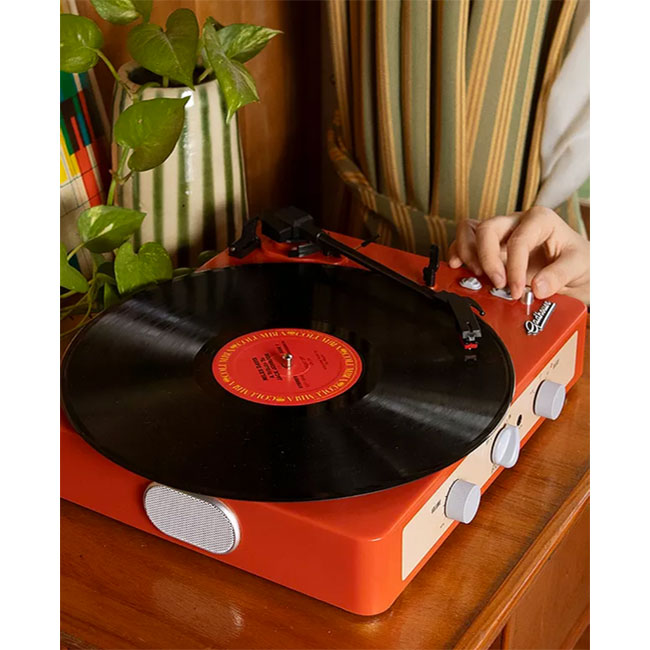 I'm saying that because as soon as I post this, I know social media will be full of comments about how you should buy something more sensible and pricey for your vinyl. I'll be honest; maybe that is the case if you are a serious vinyl head. After all, with new vinyl hovering around the £20+ mark these days (and often more), it is quite an investment.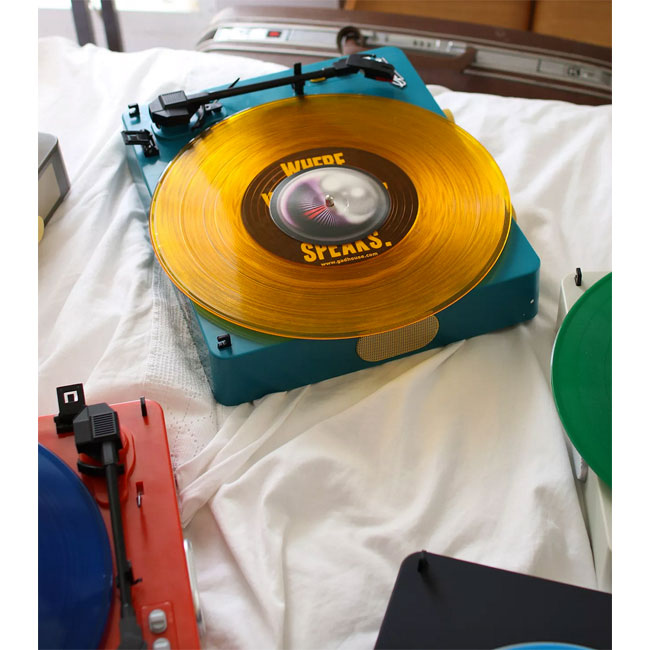 But not everyone is an audiophile. Some people might just have a few old finds from the charity shop or just a modest collection of records that want to be played rather than collected. If you are a collector, you probably have all the kit. If you are not and just want something that's a little more 'fun' for spinning a few discs you've grabbed from the local animal welfare charity shop, then this might be for you.
The Gadhouse Brad is a colourful turntable that looks like something from the 1950s or 1960s. But it's actually a very modern piece of kit.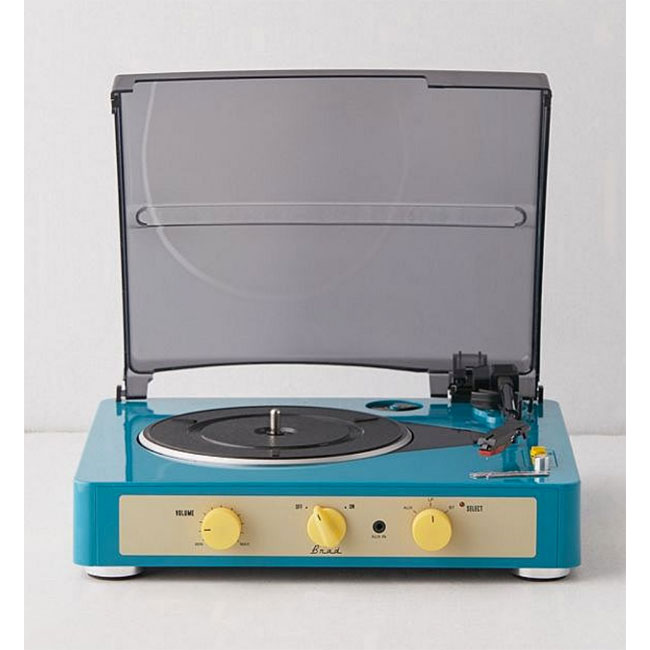 Ok, its sole intention is to play your vinyl, and with that in mind, it isn't all that modern. But this isn't a straightforward deck. It also has Bluetooth connectivity so that you can stream tunes via your phone or tablet to it, should you be lacking that song on the disc.
It also has pitch control, three speeds, a 3.5mm audio jack, RCA audio out with cable, plus a set of retro controls on the front. Speakers, of course.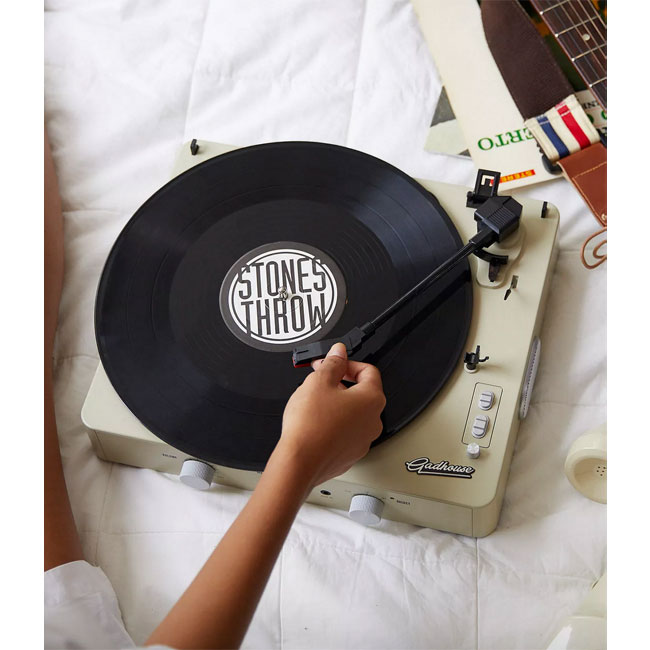 As I said, it is what it is – a fun player for the casual vinyl owner. If that's you, £120 is the price to brighten up your room and your life.
Find out more at the Urban Outfitters website