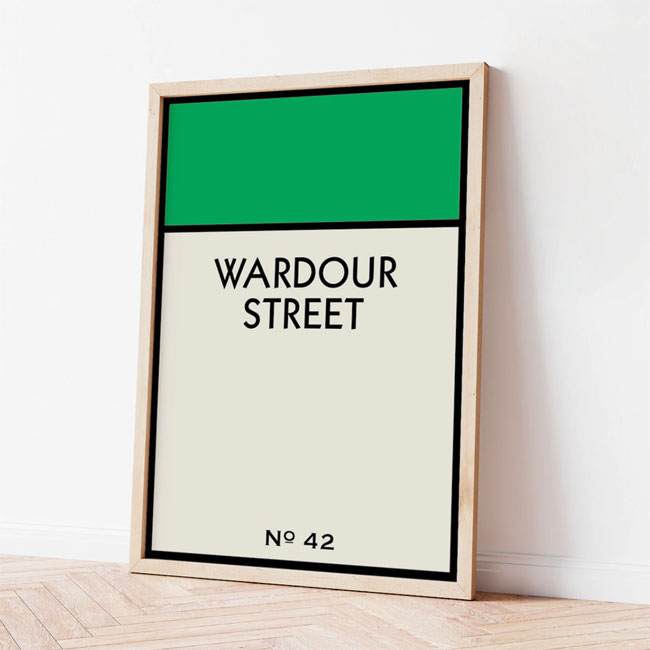 Note all articles are independently researched and written by myself. However, if you buy via one of the links it may be an affiliate and I may earn a small commission.
I was looking for a Monopoly board print, but I found these Custom Monopoly street name prints by My Inspired Life. Which might be better.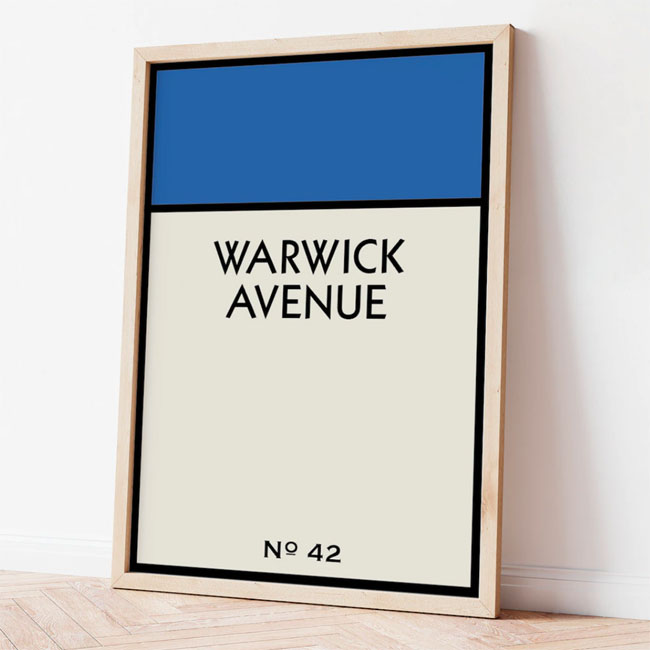 The reason I was looking for a Monopoly board point is that I spotted one on the wall of this modern house and fell in love with it. If you know where to find this exact one, please do let me know (although it might well be a one-off).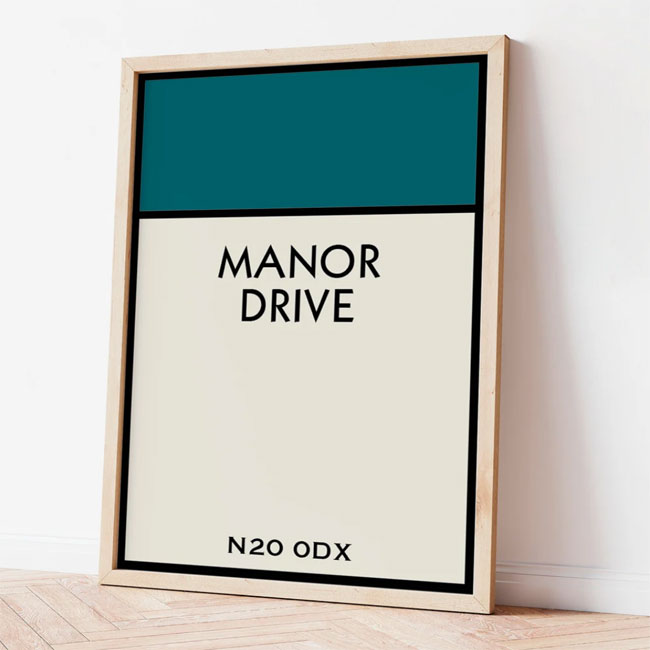 But from despair to joy, finding this rather lovely and affordable alternative for anyone with a love of the imagery of the iconic board game. And even better. You can tweak it for your home too. Or someone else's home.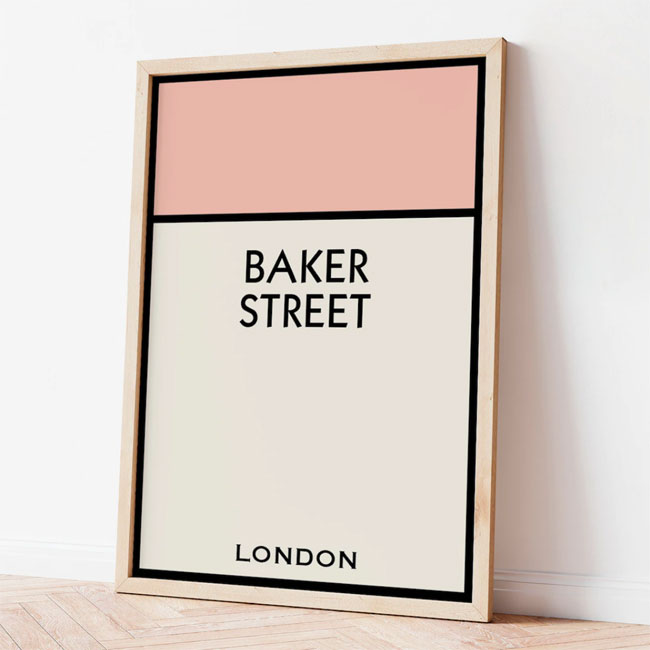 The independent maker does Monopoly space posters of the actual places on the board. So if you want a Water Works or a Liverpool Street (for example), do check those out. But I think the personalised prints are next level.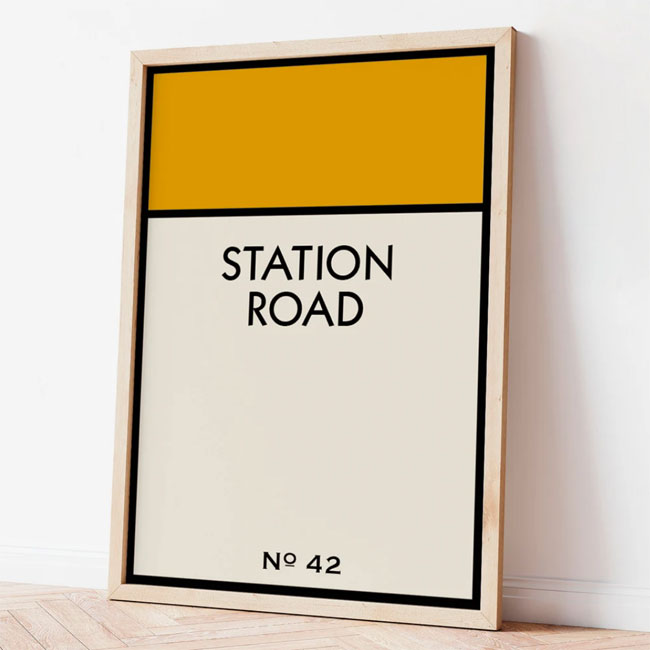 Good for two reasons. First off, wouldn't it be great to have a Monopoly space for your very own house? Because you can do that. And just as good – wouldn't it be great if you could buy one for someone else? Perhaps someone who has just moved home. It's a great gift idea. And, as I said, reasonably affordable, too (depending on the size you go for).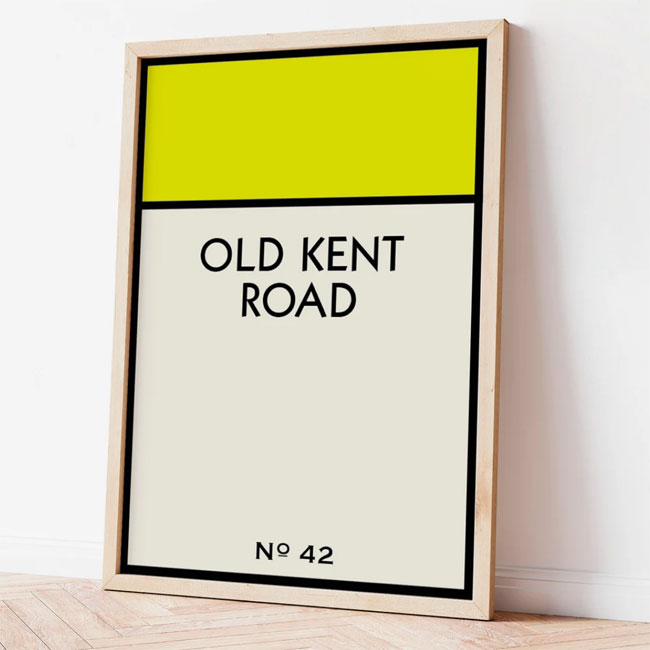 You can tweak the street name and house number, as well as the colour at the top. Yes, all the classic colours (and more) are available here. Not just that, you can also opt for different sizes too, although the bigger you go, the higher the price. Which is probably stating the obvious. Sizes are A6 through to A1, so they should be easy enough to frame in a standard high street frame.
Want one? I know I do. The price varies between £6.99 and £52, depending on the one you want.