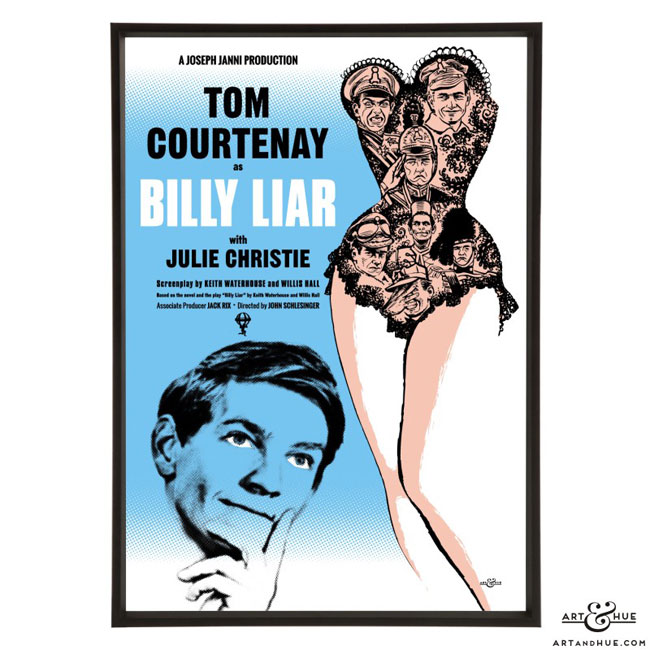 Note all articles are independently researched and written by myself. However, if you buy via one of the links it may be an affiliate and I may earn a small commission.
Art & Hue is celebrating 60 years of the British New Wave classic with these eye-catching Billy Liar pop art prints.
Yes, 60 years since this northern classic made its debut at the cinema. If you want the exact date, it was 15th August 1963. So a little early for the exact anniversary, but you get the idea.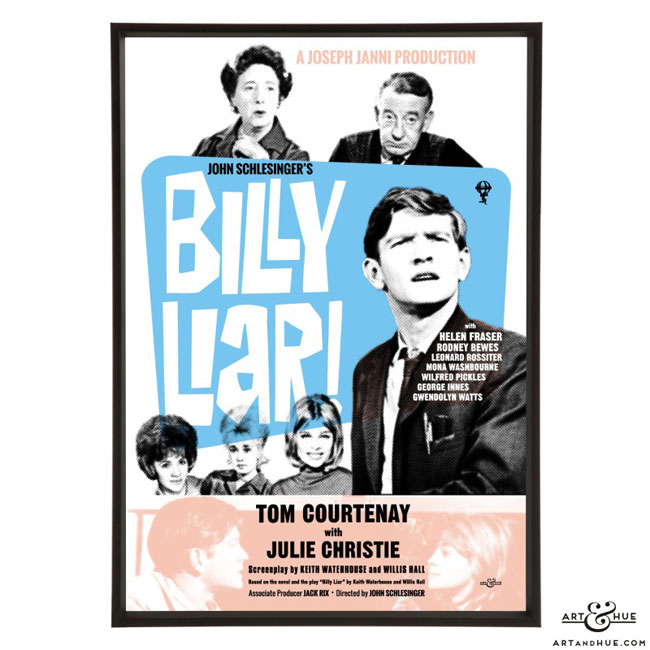 Anyway, it's a gem of a film, and if you haven't seen it you really do need to invest in a copy. You can pick up the Blu-ray for a tenner, so it's not exactly the most expensive treat. Or dig it out on whatever streaming site you use (if it's on there).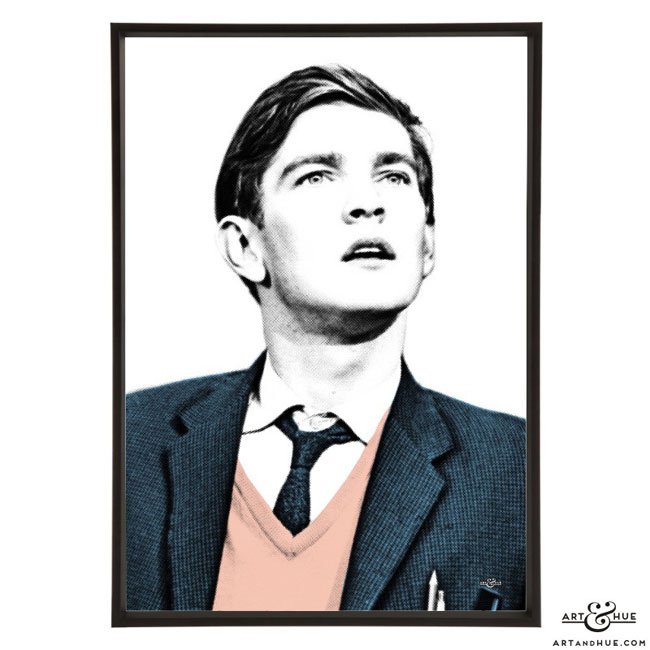 It's the story of youth and of a dreamer in a northern town. Or a city actually, as it's a rather grimy Bradford where the movie is set. Not that I'm having a go at Bradford. Everywhere was grimy back then. The reality of the northern setting and the escapism of Billy's other world are all expertly directed by John Schlesinger.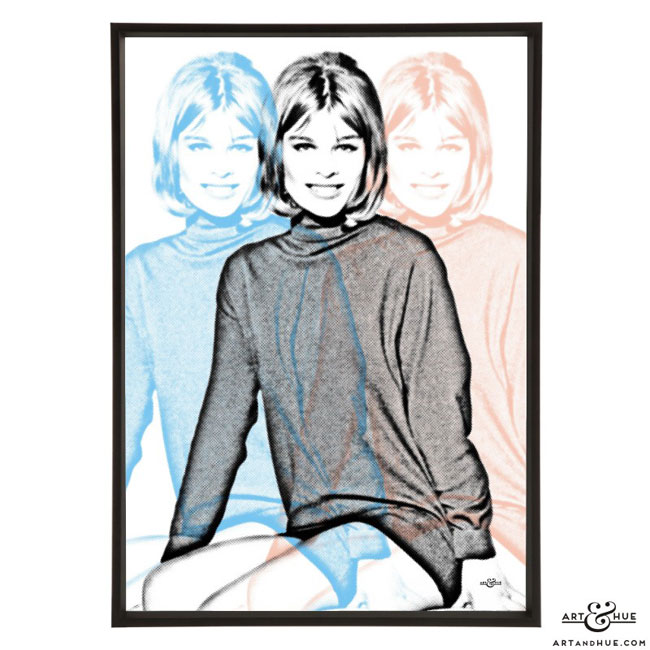 Tom Courtenay is amazing, but Julie Christie steals the screen every time she appears. The ultimate 1960s pin-up. The supporting cast isn't bad, either. Nor is the script, which is so quotable, even after all these decades.
If you love it as much as I do, then you might want to own some of this artwork, the work of Art & Hue, which is a maker I have featured in the past, but not for quite some time.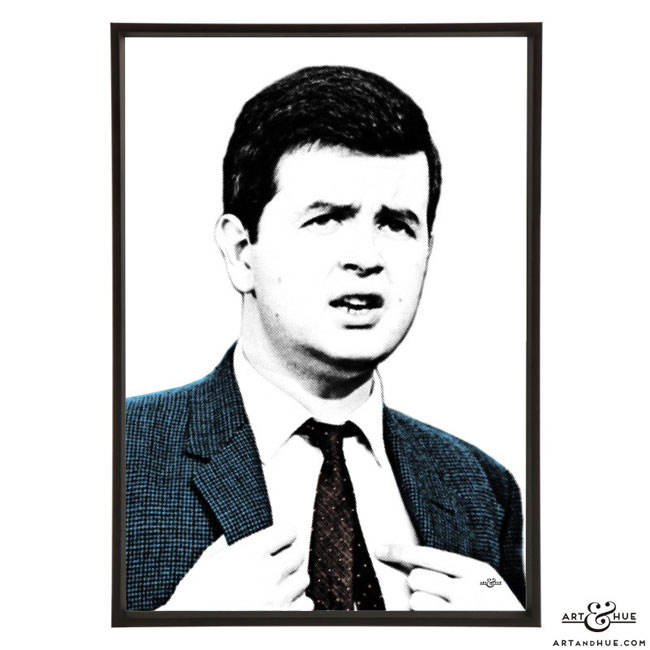 They specialise in retro artwork, giving each one a trademark pop art twist with their subtle uses of both style and colour. You know it's an Art & Hue print as soon as you see it.
With the Billy Liar collection, you can choose between posters for the movie or specific characters – nine officially-licensed works in total.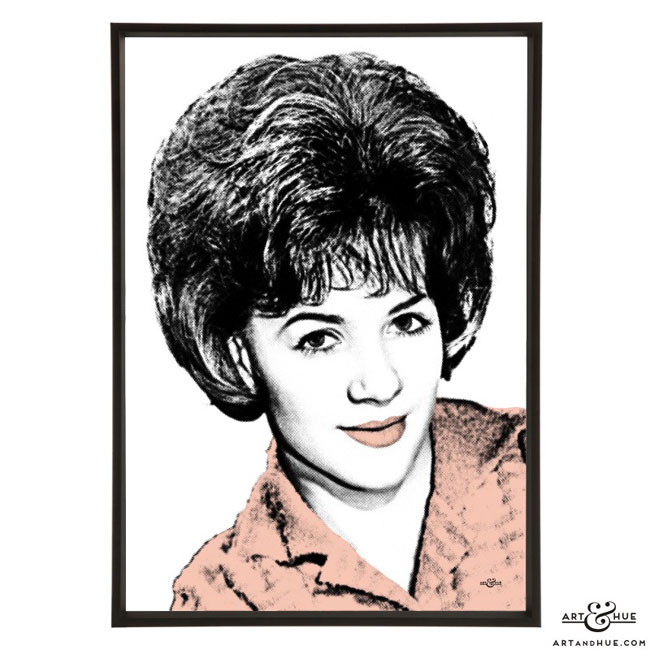 Prices vary because sizes available vary, as do the finishes available for each one. You get to choose the colour as well as the size of the print. So giving you an exact price isn't easy. But I will say that they start at a reasonable £15 and top out at £39. So affordable as well as cool art.
Find out more at the Art & Hue website or the maker's Etsy website if you want to see the maker's full range.