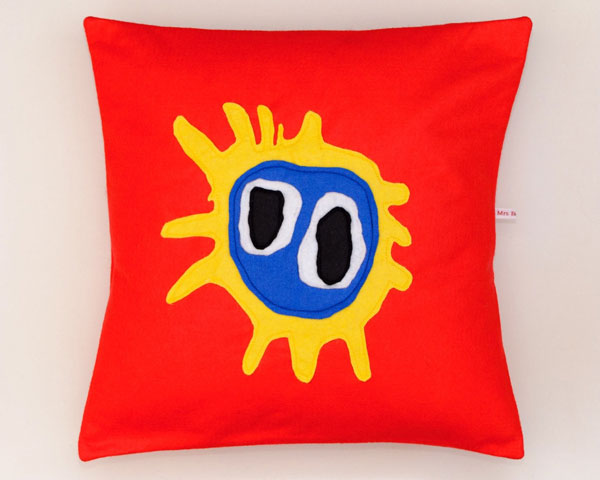 We featured the Blue Monday design a while back, but now there is a full range of alternative rock cushions by Mrs Bojingles.
Lovely things too. All handmade (which only adds to the appeal) and taking in some classics of the genre, including Neu!, the Velvet Underground, Spacemen 3, Can, The Clash, Lou Reed and more.
We have picked out four here, but do check the website for more of the designs. As we said, all are handmade and made to order, so there will be a little wait. Note also that the design is just on one side and the cover come with polyester cushion inners.
Got all that? Good. One last thing, they are priced from £35.
Find out more at the Mrs Bojingles Etsy website