Always some wonderful retro and midcentury designs here, so the Made Sale is well worth checking out.
Obviously those discounts vary from item to item, but this is always a good sale and a great time to buy. Many of the Made designs are pretty timeless and tend to stay in the range for a long time. Sometimes just the colours change and that's enough for it to go into the sale and get a healthy reduction.
Anyway, I have picked out some of my favourite designs in the sale, but this really is the tip of the iceberg. I would recommend browsing the full sale to get an idea of just what is actually available. Trust me, there is a lot and I would expect more to drop into here as the days and weeks pass.
One last thing, you get £50 off a £500 spend, including the sale, up to 23rd December. Use the code MADECHIC50.
Ritchie midcentury-style 3 Seater Sofa (pictured above)
Different colours available, but this one certainly jumps off the page. A bit of a classic from the Made range, it has tapered legs, curves and buttoned detailing. Everything you want in this kind of design. Down from £599 to £499.
Find out more at the Made website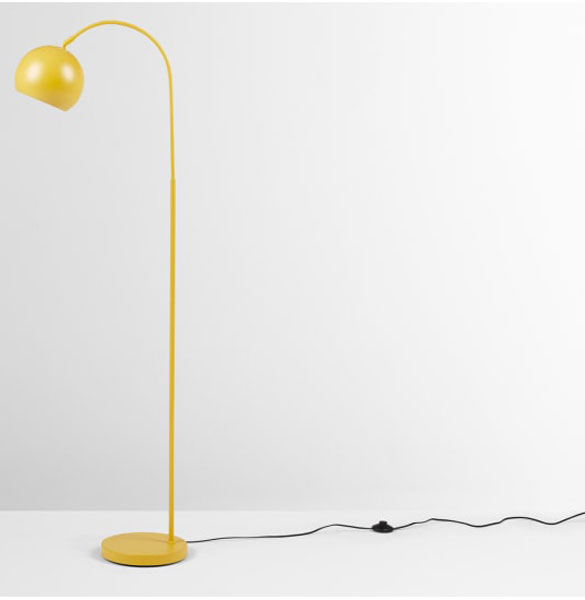 Jake retro floor lamp
Again, different colours if yellow doesn't work for you. This is a lovely bit of retro lighting tasking inspiration from a 1960s classic (the Ball Lamp), but with less of a price. Even less in the sale, down from £69 to £49.
Find out more at the Made website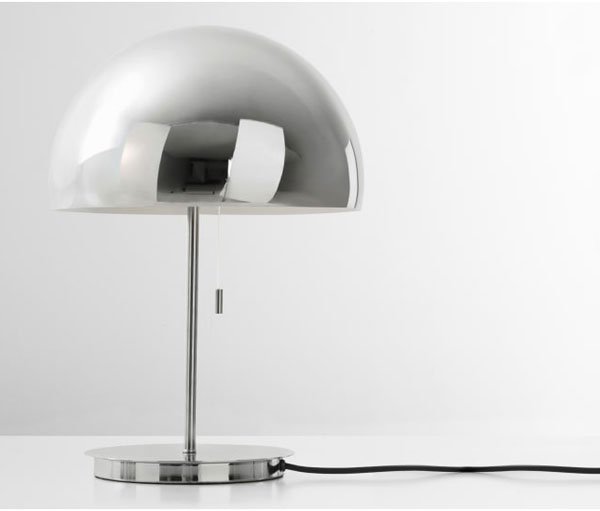 Collet retro table lamp
Another one that takes its inspiration from the 1960s, not least from the designs of Panton. Again, different finishes for a versatile piece of lighting. Down from £69 to £55.
Find out more at the Made website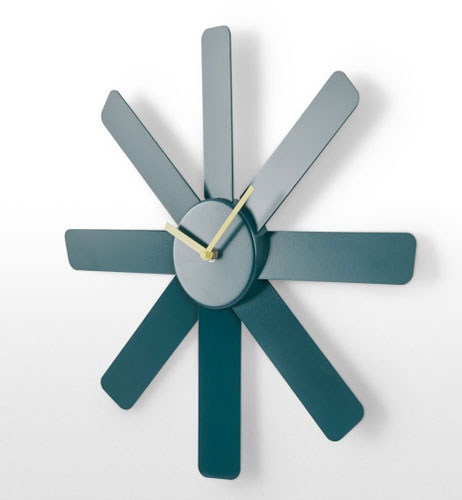 George Nelson-inspired Fan Wall Clock
Getting a George Nelson wall clock isn't cheap. But this is. It looks very similar to the classic 1950s Asterisk Clock, but rather than £200, this one is down from its original £25 to just £12. An absolute steal.
Find out more at the Made website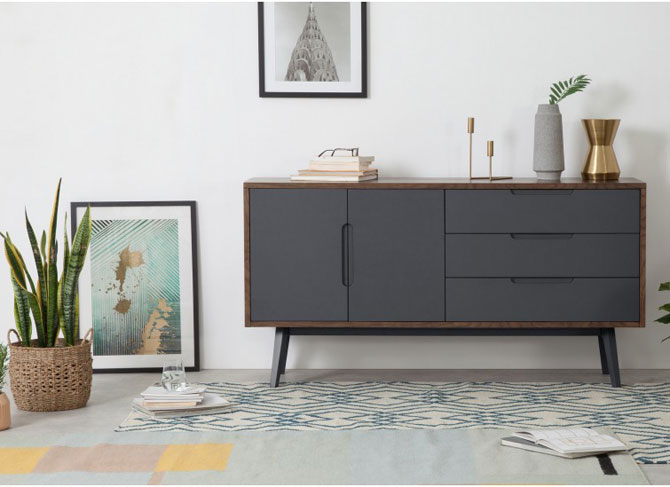 Jenson midcentury-style sideboard
Another regular in there range and some variations are not marked down. But this one is, although it is limited stock. A great retro look, plenty of storage and stylish legs for support. Down from £599 to £499.
Find out more at the Made website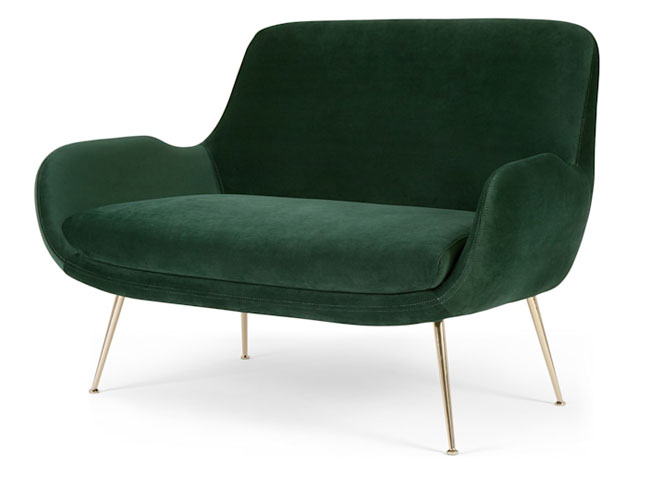 Moby retro two-seater sofa
There are versions of this with wooden legs, but I prefer the one with metal legs. And it is in the sale. The top half is pretty cool too and if space is tight, this is a great option. £599 down to £499 and again, limited stock.
Find out more at the Made website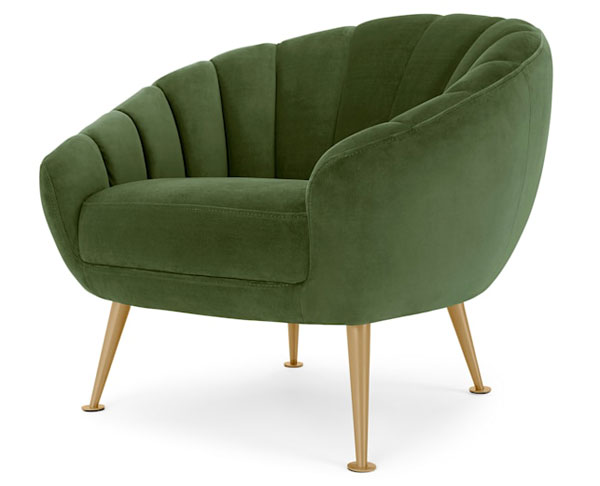 Primrose retro accent chair
This is a chair that oozes class and could fit into an art deco or midcentury setting effortlessly. Looks comfortable to sit in too, which is all-important. Different collars and a price of £329 (down from £399).
Find out more at the Made website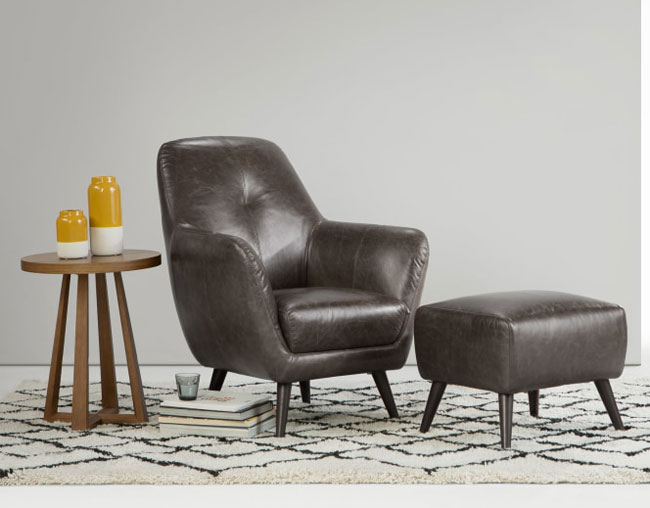 Prado midcentury accent chair
A chair for kicking back in after a hard day at work (or play). A leather chair in two shades and down from £499 to £399.
Find out more at the Made website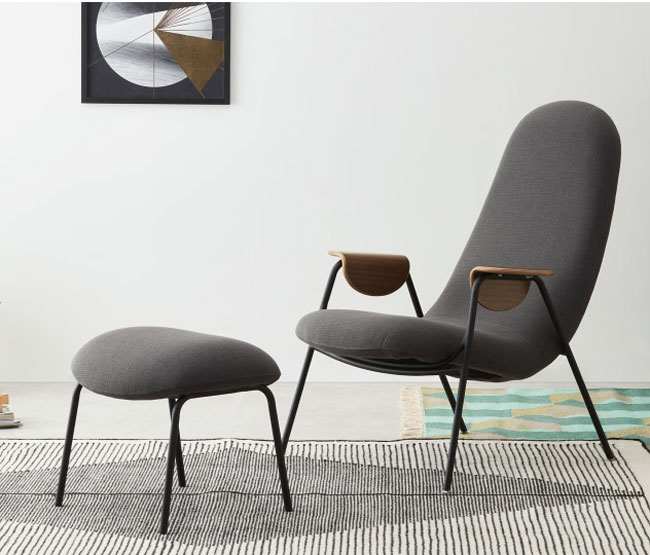 Drew 1950s-style accent chair
I think I likened this to the designs of Ernest Race when I featured it on the site. Which is no bad thing. The curve of the upholstered seat sits on a sleek metal frame beneath, finished with those wooden armrests. Down from £349 to £249.
Find out more at the Made website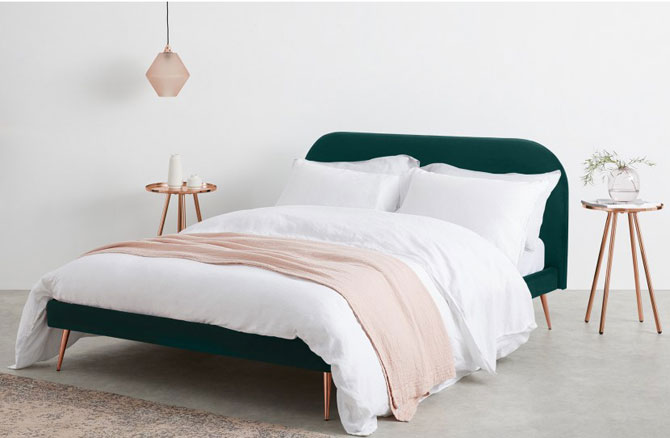 Eulia midcentury double bed
There are a couple of bed designs in the sale, but this one appealed both on looks and price. An understated midcentury look, the bed a rounded headboard, a velvet finish and tapered legs. Big discount too, down from £499 to £299.
Find out more at the Made website