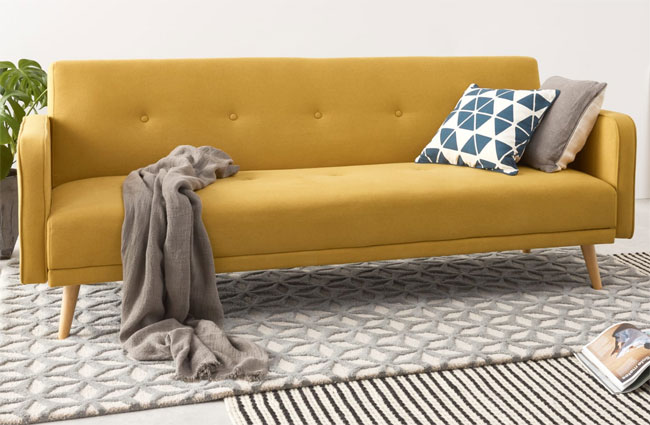 Note all articles are independently researched and written by myself. However, if you buy via one of the links it may be an affiliate and I may earn a small commission.
By all means, have a browse yourself. But to save time I have picked out what I think are the 20 of the best retro designs in the Made Sale.
I'm a big fan of Made. A constantly evolving range and a steady supply of retro and midcentury modern designs that cover furniture, seating, beds, lifting, accessories and so much more.
But there's another great thing about Made, which is the annual end of year sale.
The retailer isn't afraid to mark down a good number of designs. A lot of retailers have sales, but when it comes to Made, it includes the pieces you want, as opposed to the furnishings it just wants out of the range.
With that in mind, it's a good time to buy a lot of the pieces I have featured in the past 12 months and beyond. Discounts inevitably vary, but there's always money off and as such, it is a great time to buy.
I would recommend a full browse of the sale if you have time, but if you don't, I have also picked out some of my favourite designs currently on the sale. It's really the tip of the iceberg considering there are over 1,500 things marked down. But it does at least give you an idea of what the sale is about.
No particular order, just have a look at the discounts…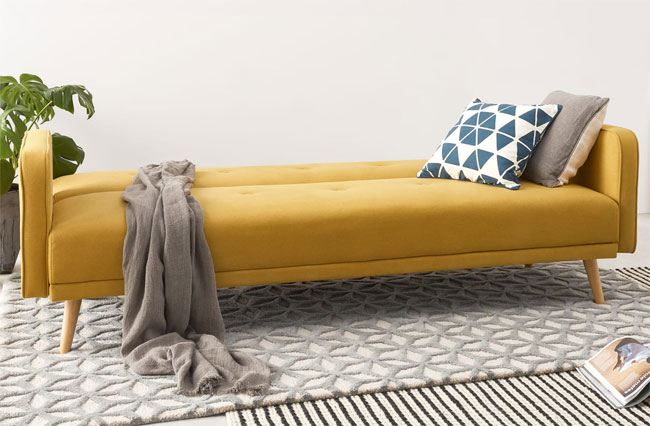 1. Chou midcentury modern sofa bed
You can see this at there top of the page as a sofa. But as you can see, it adapts to a bed as well. Plenty of colours, a wonderful retro look and marked down. From £399 to £329.
Find out more at the Made website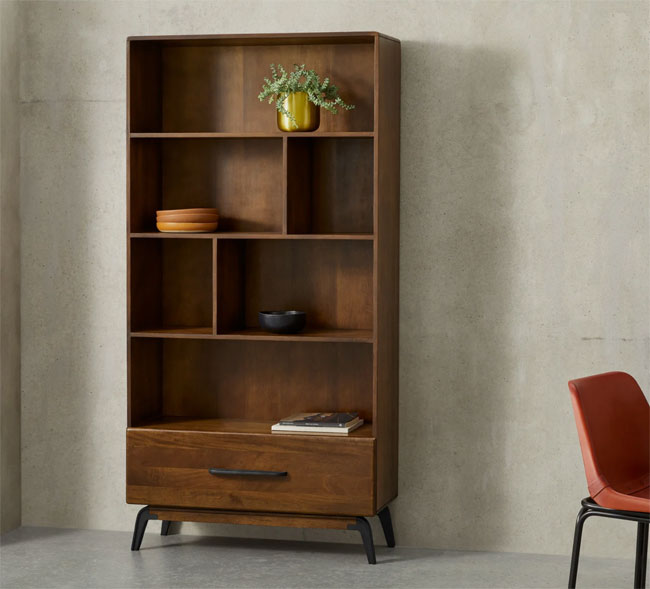 2. Lucien midcentury modern bookcase
Practical, good-looking and very adaptable. After all, everyone needs storage.
A dark mango wood finish here, some lovely legs and room for everything from books to your favourite bits and pieces. Originally £649, it is now own to £459.
Find out more at the Made website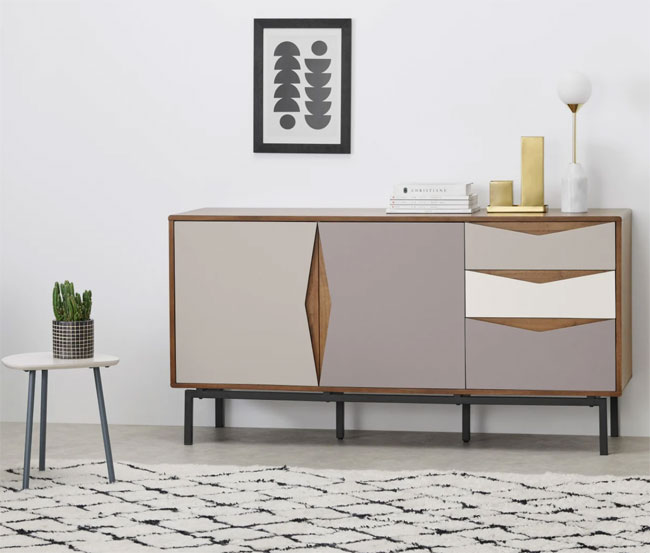 3. Louis retro walnut sideboard
This is lovely. And much cheaper right now.
Everyone needs a sideboard and the contrasting detail on this one makes it for me. Storage is aplenty and those metal legs look nice and sturdy. Originally £649, it now sells for £459.
Find out more at the Made website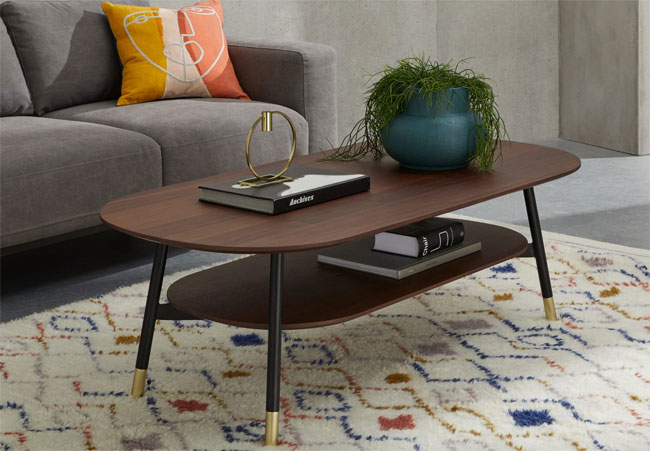 4. Amalyn retro walnut coffee table
Like a sideboard, everyone needs a coffee table. And this one is ideal if you want a retro look. A curved shape contrasts the crossed metal legs and with two layers of storage, there's plenty of space to keep things t0 hand. £299 originally, it is down to £229.
Find out more at the Made website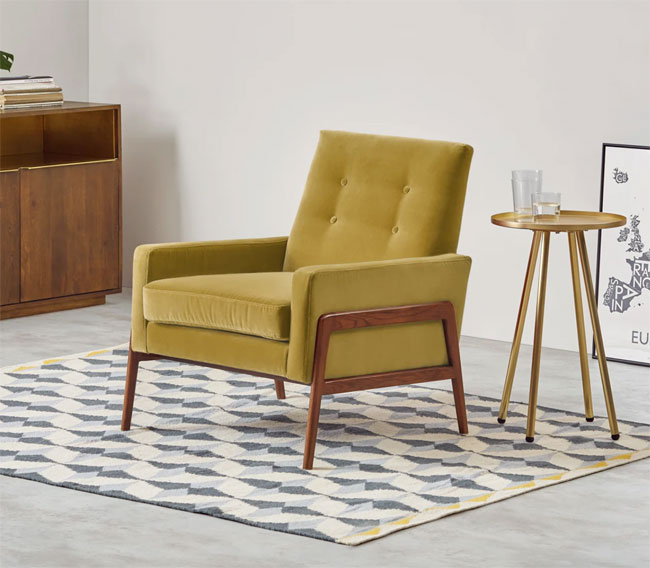 5. Cecil midcentury modern accent armchair
It looks vintage, but of course, that's not the case.
A chair that has more than a hint of the 1950s about it, the Cecil is available in a variety of colours (although this gold cotton velvet appeals to my eye) and all that lovely wooden frame. Big discount here, down from £599 to £399.
Find out more at the Made website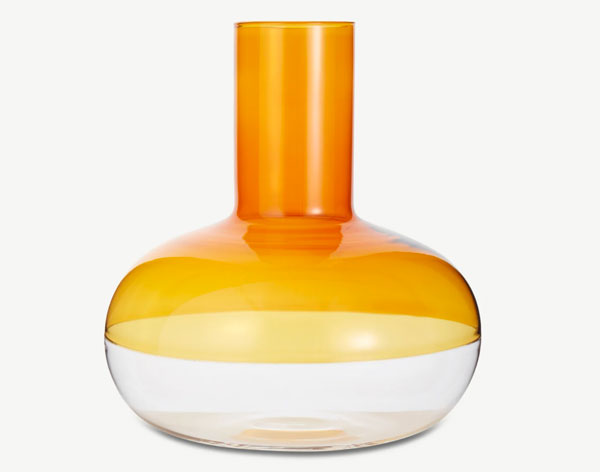 6. Alchemy two-tone glass decanter
I love a bit of orange glass in the home and this piece has a real presence.
It's actually 'amber' in colour, at least in part as this is a two-tone colour scheme, Lovely vintage Scandinavian shape as well. Not massively discounted, but down from £59 to £53.
Find out more at the Made website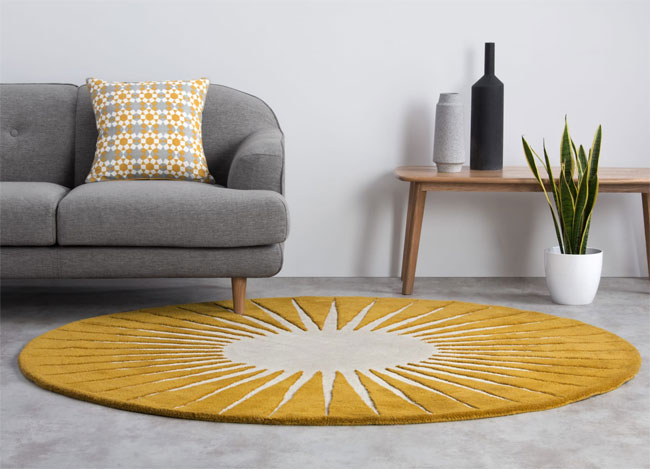 7. Vaserely round wool rug
Different shades of this, but the Vaserely rug works best for me in mustard.
Op art in inspiration (hinted at by the name) this is the perfect feature rug for brightening up a retro living room. A definite talking point. Originally £349, it is down to £279.
Find out more at the Made website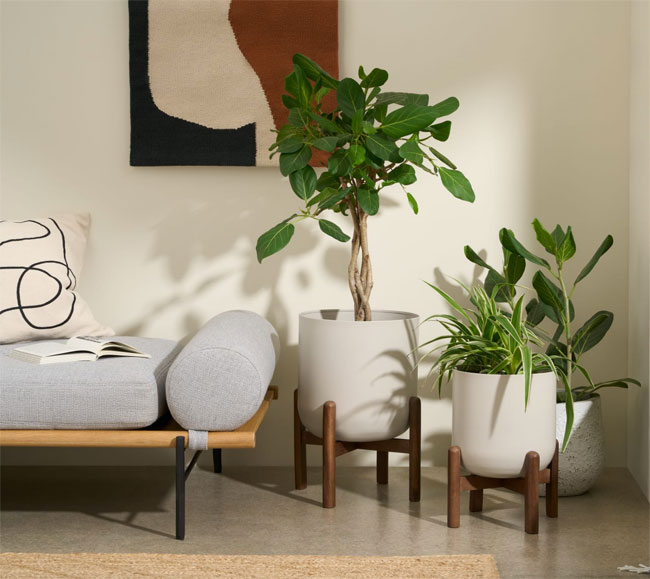 8. Sanne mango wood planters
You get a set of two of these – and they look good as well as being practical if you want some 'green' in your home.
Two planters, two sizes and the mango wood base contrasting the curves of the ceramic pots. The pair were originally £129 but are now down to £99.
Find out more at the Made website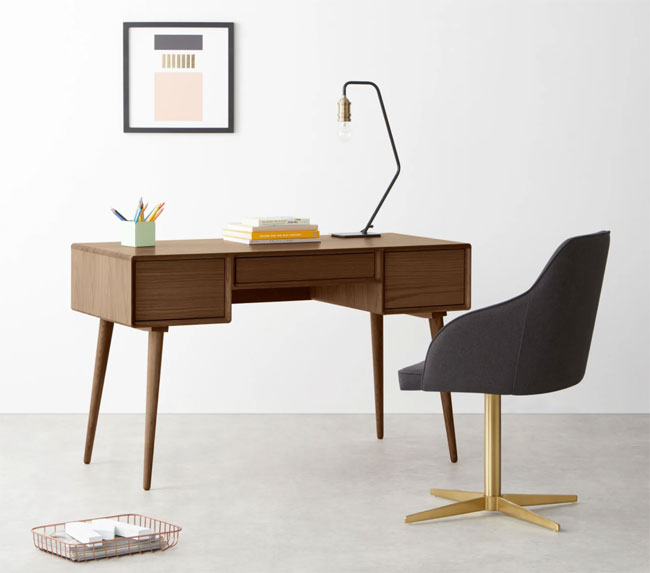 9. Glenn midcentury modern desk
Homeworking seems to be here for some time, so a desk like the Glenn might be an option for your home.
A strong 1960s look, a dark oak stain and three drawers within. Not to mention all of that surface space and the tapered legs. Originally £429, it is down to £349.
Find out more at the Made website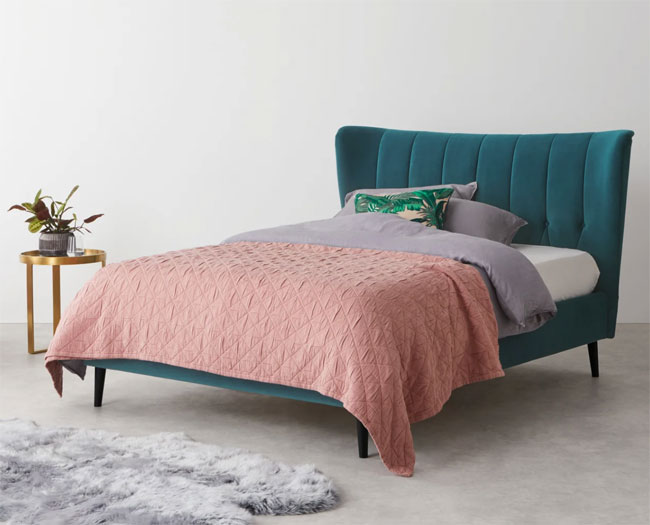 10. Charley retro king size bed
Plenty of beds in the sale, but this one caught my eye.
Plenty of space, tapered legs, an upholstered frame and a rather grand headboard. Usually selling for £649, it is down to £529.
Find out more at the Made website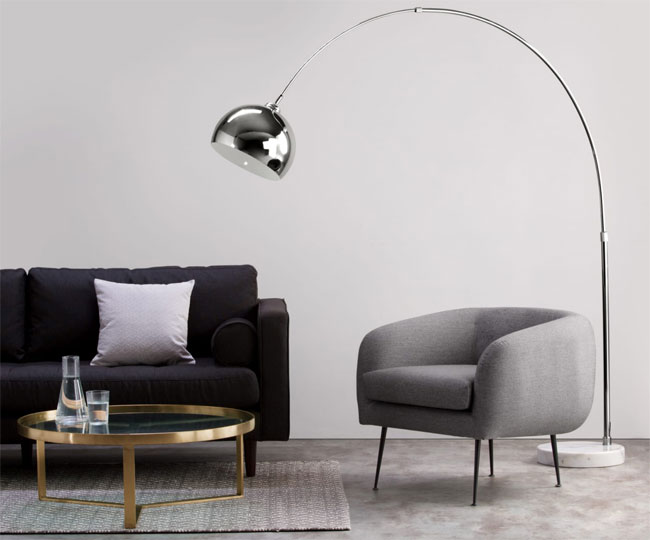 11. Bow large overreach floor lamp
This has become something of an affordable classic. Even more affordable now.
Of course, this is a take on the iconic Arco lamp, but for much less money, a marble base, chrome frame and serious drama for your living room. As well as light. Originally £169, it is down to £139.
Find out more at the Made website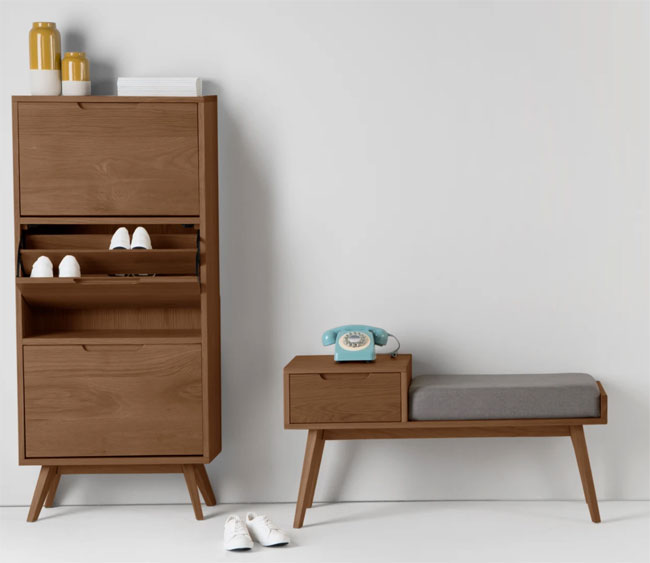 12. Jenson midcentury modern storage bench
Yes, it's the smaller of the two designs above and one that's always been popular. Surprised to see it in the sale.
An entryway bench or telephone bench, perfect for the hallway, phone or not. It was originally £229 but is now down to £179. Note there are other designs in this range marked down too, so have a browse for those too if you like this.
Find out more at the Made website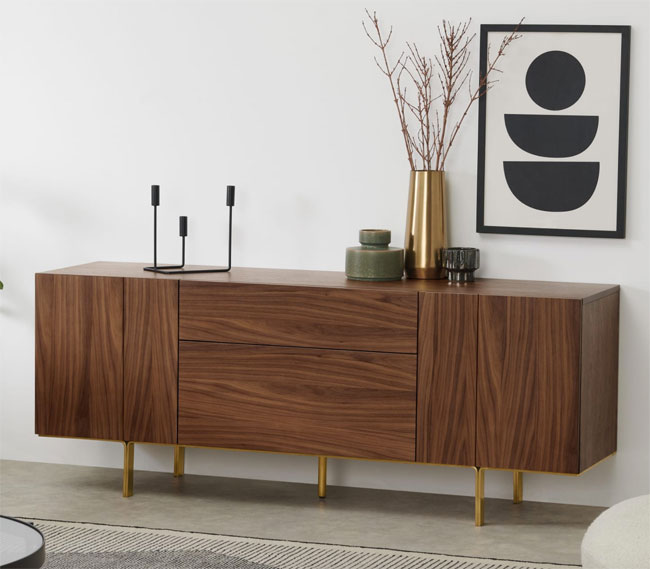 13. Keaton walnut and brass sideboard
Another sideboard and one that would work in a 1960s or 1970s-inspired interior.
Cupboard and drawer space, a good surface area and the brass frame contrasting the wooden upper. This was £699, but you can pick it up now for £499.
Find out more at the Made website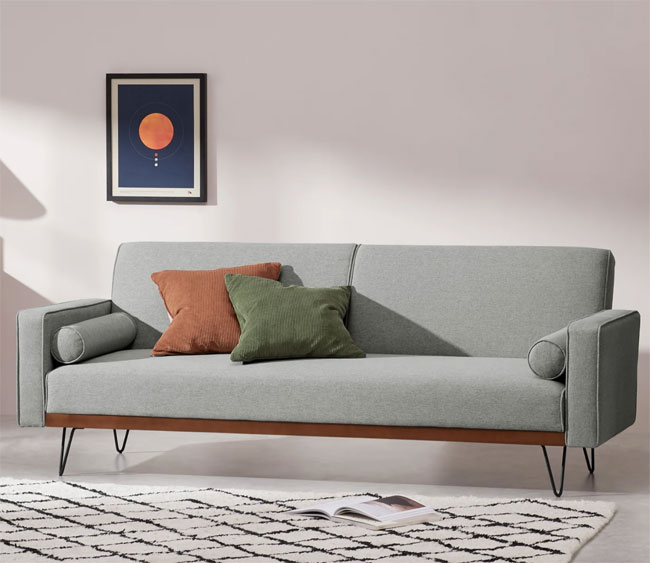 14. Warner click clack sofa bed
A second sofa bed, this one is both affordable and with a design that should fit into most interiors.
Love the wood support and hairpin legs. Four colours to choose from too. As for price, it is down from £379 to £299.
Find out more at the Made website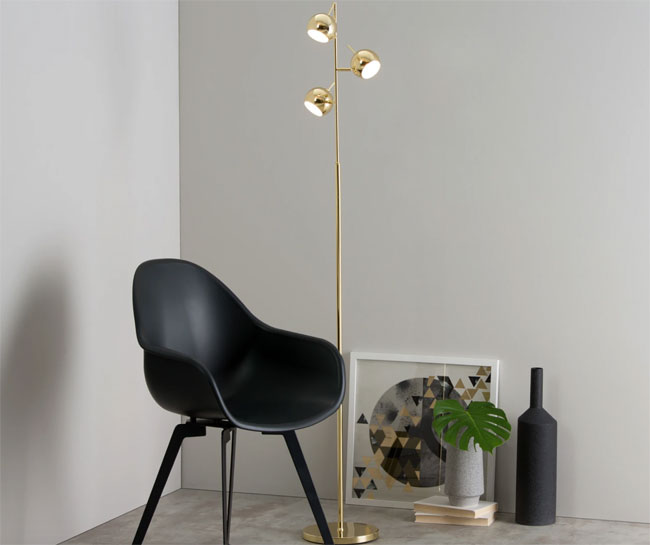 15. Austin retro floor lamp
Another lamp, one that's available in three finishes. Although personally, I quite like the brass one pictured here.
There's a table lamp of this, but that's not in the sale. However, the bigger version is. A '70s vibe assured, the lamp has three adjustable mini shades, so you can aim the light wherever you need it. So pretty useful as well as a good looker. Was £109 it is now £89.
Find out more at the Made website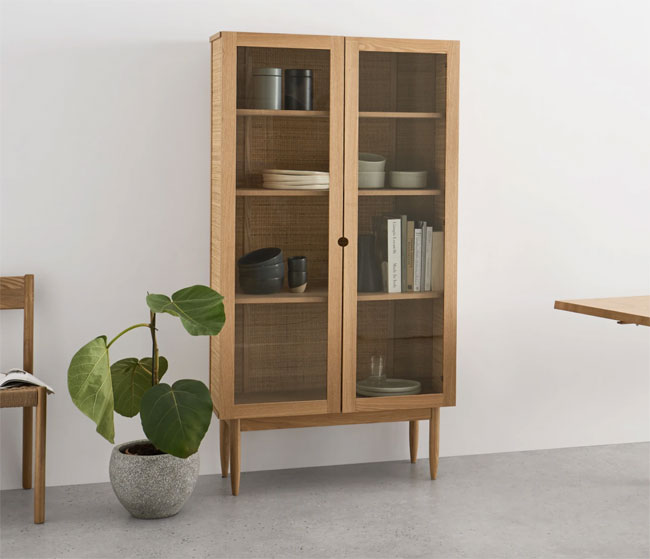 16. Liana retro glass cabinet
The Liana range is quite extensive and with a common look across that range. But the glass cabinet caught my eye.
I think it's because this is the only such cabinet I can see and if you want a cabinet, it is worth a look. Like the full range, it is made of 'warm' ash and rattan, with this piece also having glass panelling and of course, tapered legs. £749 at full price, but now down to £559.
Find out more at the Made website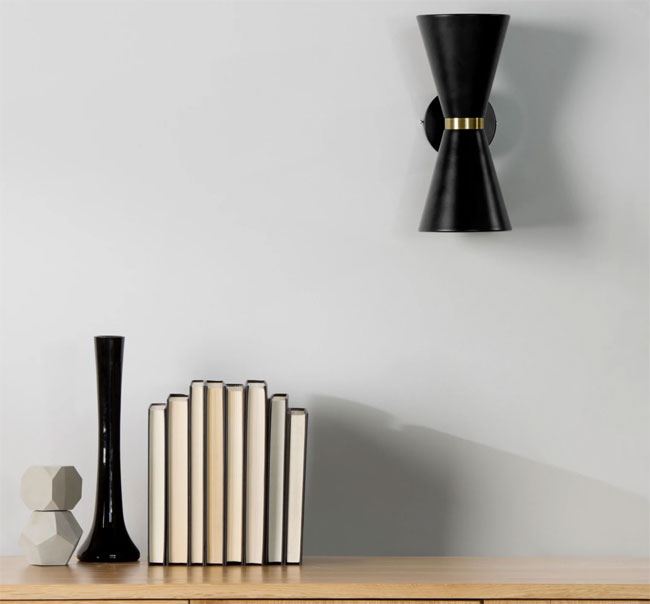 17. Ogilvy midcentury modern wall lamp
Something of a bargain anyway, but even better in the sale.
It looks like a pricey feature wall light and probably a design from the 1950s. it is neither. But the Ogilvy in matt black and brass is as much all art as feature lighting. And all for just £35, down from £45. Note that there are other lights in this range too.
Find out more at the Made website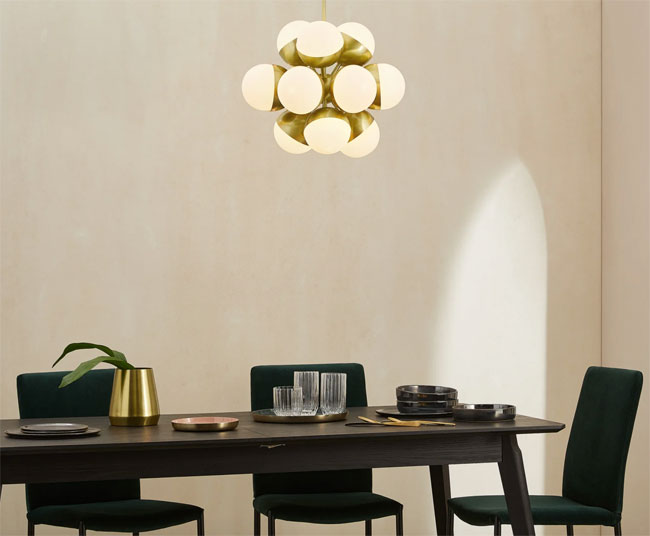 18. Donna retro sputnik pendant light
Talking of feature lights, they don't get much more 'feature' than this one.
A take on the space-age sputnik design, but with opal glass and brass protruding from the centre globe. A serious centrepiece. Was £249, now down to £199.
Find out more at the Made website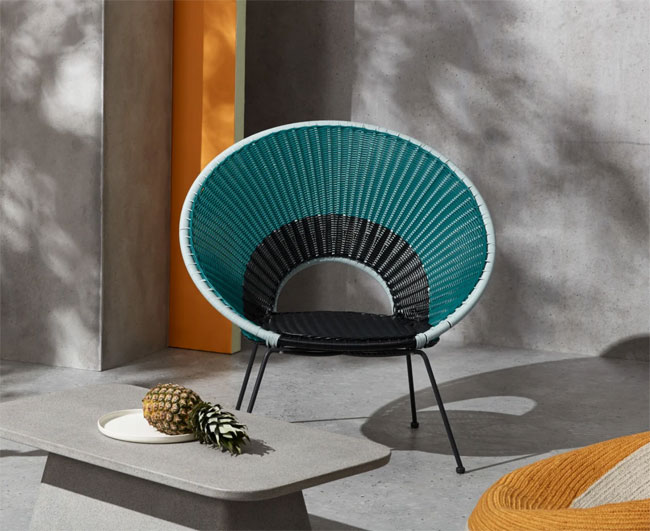 19. Yuri retro garden lounge chair
Seems odd talking about garden furniture in the middle of winter. But that's when you get it cheap.
There used to be a 'target' version of this, but now there are two different shades to choose from. There's even a table and a sofa version as well. All very hip '50s garden party. Was £229, you can plan ahead for next summer for £179.
Find out more at the Made website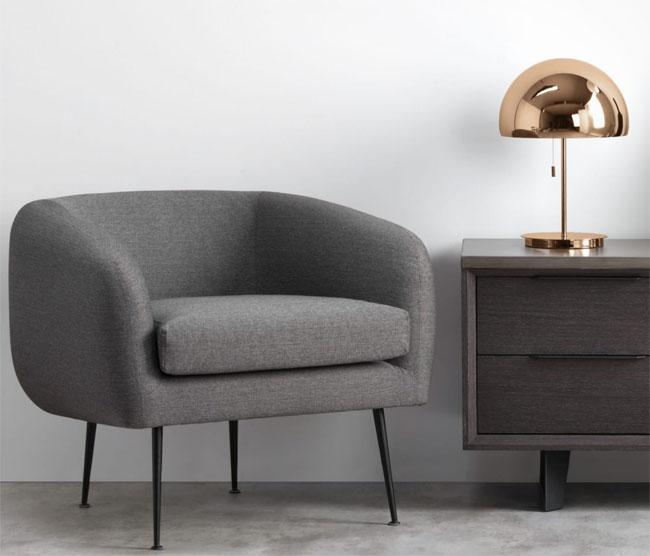 20. Collet retro dome table lamp
Not all versions of this are in the sale, but the copper one here is.
A lovely, Panton-esque design too. Retro, cool, practical and not too large. That pull cord is pretty cool too. Originally £69, you can get it for just £49 now.