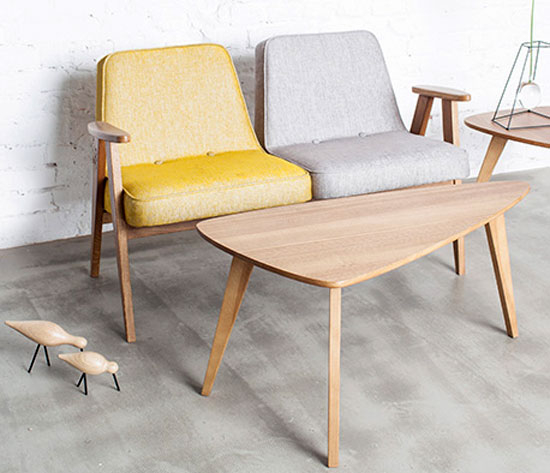 We have featured the key designs from this company on the past, those being the armchairs and the rocking chairs. But you can also pick up these coffee tables by 366 Concept at Monoqi too.
Simple and stylish, there are two sizes available, a standard and a long, both matching the Josef Chierowski-designed seats and both in a triangular shape, made of ash wood and with those angled legs for support.
If you want either, both are discounted for a limited time at Monoqi, now priced at £207 and £273 respectively.