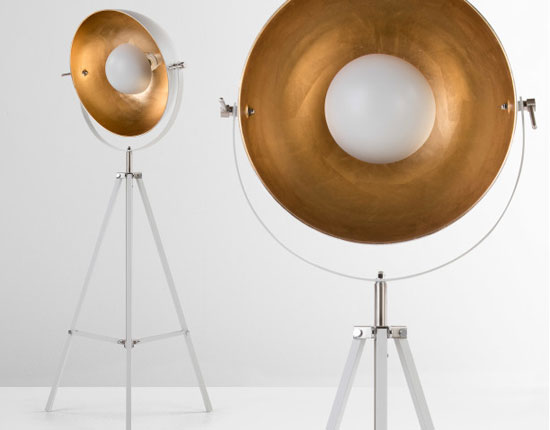 If you like the idea of your living room looking like a classic movie set, you might well be part of the target audience for the Chicago tripod floor lamp at Made.
Yes, this is inspired by the lighting on film sets of days gone by, translating impressively into an eye-catching lamp for a retro home.
As the name suggests, the tripod legs support the light itself, which has an inward-facing bulb that reflects off the brass foil lining for a 'broad and warm illuminating effect'. This new version also has a metal frame painted in brass to give it a classic feel, with the gold foil 'intricately fitted' by hand.
The older versions are still available too, but if you want the new take on the design, it retails for £189.
Find out more at the Made website