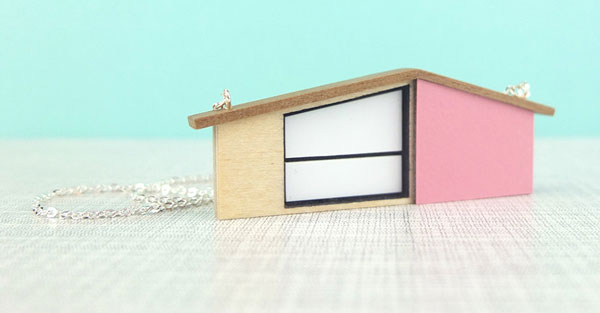 Another great find off Etsy, these Midcentury Modern necklaces and brooches by Tiny Scenic really are unbelievably cute.
Just a couple of designs so far, but we would hope that more could follow, especially if the initial batch price successful. They should too, as these brooches and necklaces, based on a classic midcentury modern house and an A-frame build, will almost certainly appeal to anyone with a love of architecture from that era.
They should appeal to lovers of slightly quirky retro accessories too. Let's be honest, these are talking points as much as fashion items.
All of these handmade items are sold in lovely little gift boxes and priced between £21 and £36.
Find out more at the Tiny Scenic Etsy website