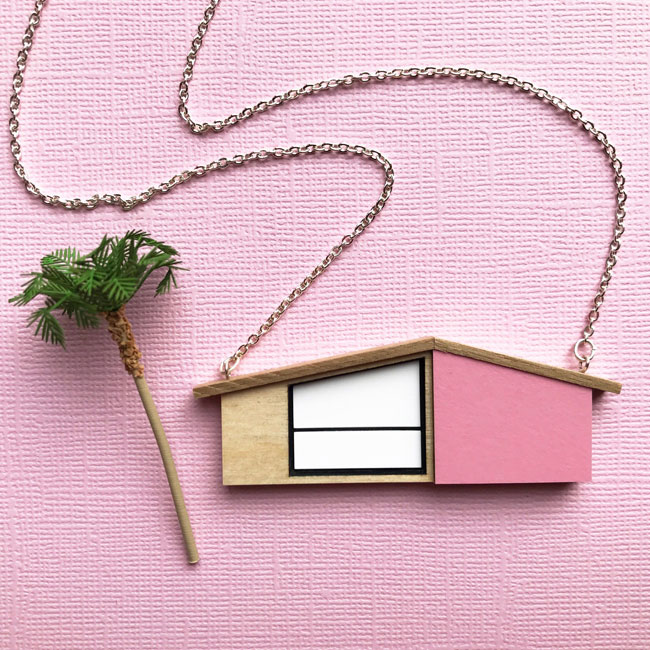 Note all articles are independently researched and written by myself. However, if you buy via one of the links it may be an affiliate and I may earn a small commission.
I spotted these when the range was in its infancy. But now there are so many more midcentury modern necklaces and brooches by Tiny Scenic available.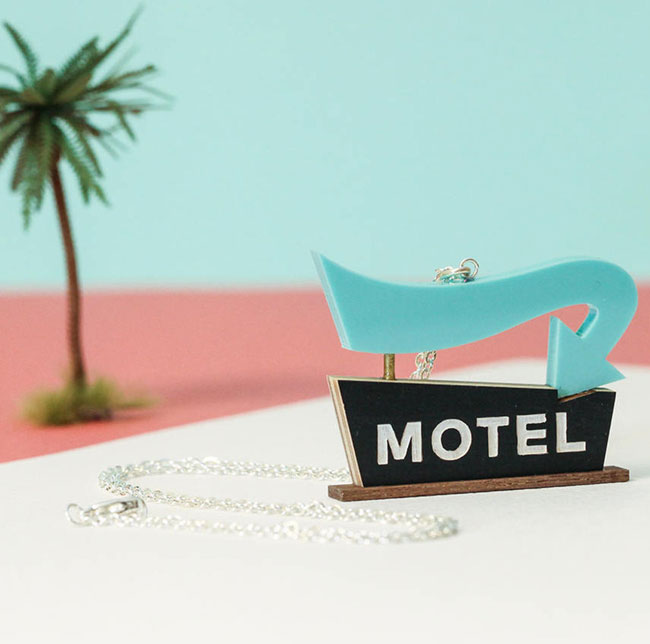 In fact, when I saw these all of four or five years back, there were only a couple of designs on offer. A midcentury modern house and an A-frame house. Lovely too – and very popular. But that was it.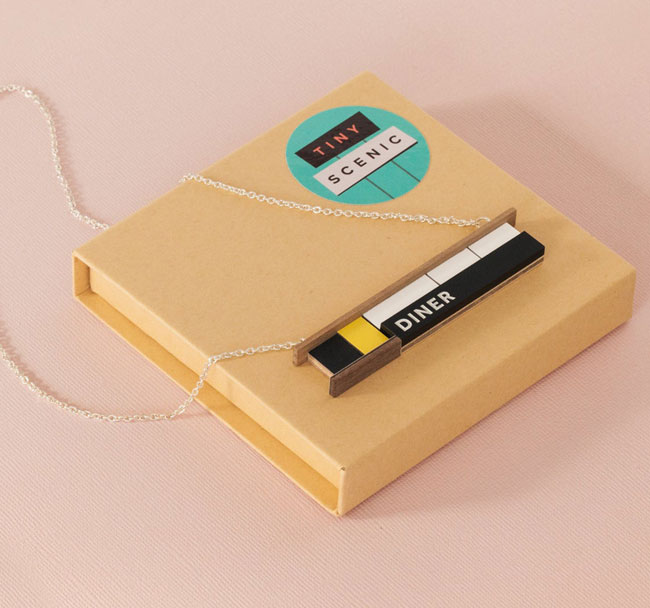 In the intervening years, Tiny Scenic has been busy creating more variations on the theme. Interesting variations too. Yes, you can still get the houses, but you can also get different house designs and more general midcentury modern design in miniature form too.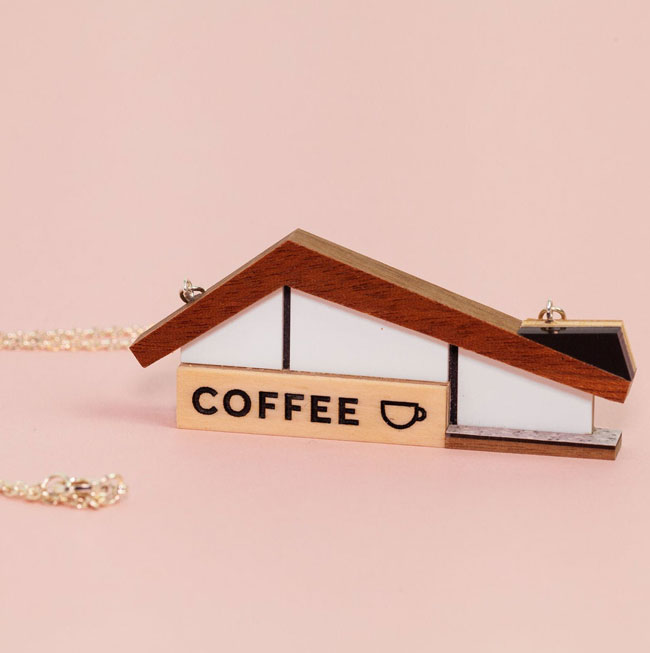 You can see the houses here, but you can also see those more recent variations such as the diner, the coffee shop and the motel sign necklaces. Oh yes, some really cool A-frame brooches too.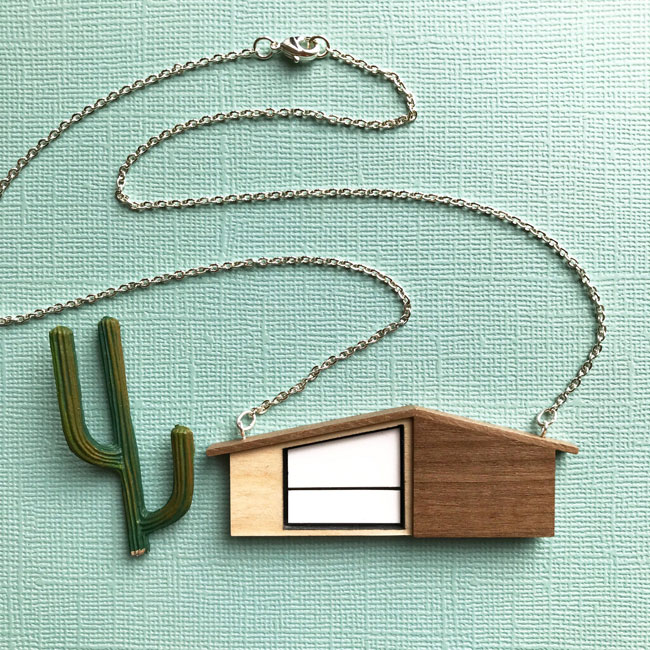 There are more designs that I have pictured here as well. So if you want tho see some cool collar pins, wooden cabin and boomerang earrings and even more necklaces (including a really nice 'dancing' sign for example) then have a look at the maker's site.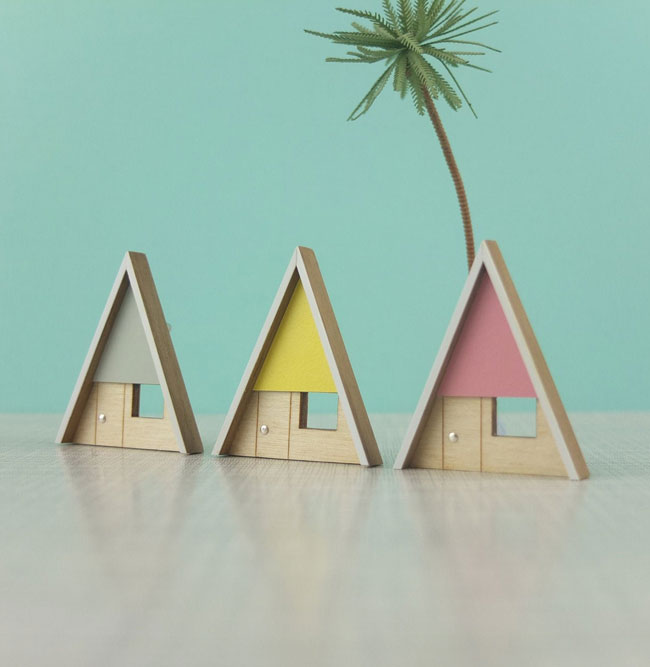 It is a maker too as all are handmade using wood, perspex and metal, all coming together to recreate that bygone era in miniature and wearable form. No doubt a lot of work, but the prices are reasonable despite that.
Generally, designs are between £20 and £40, with a couple of larger/more intricate designs coming in a little higher.