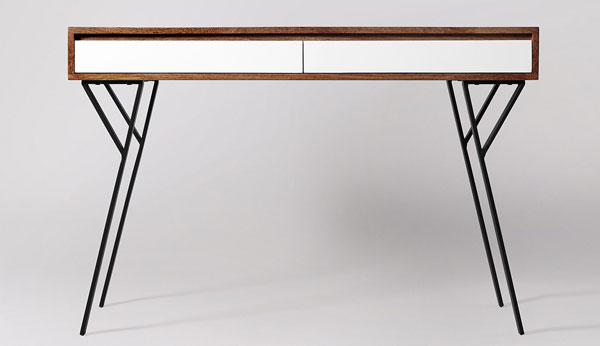 Simple, but all the better for it. That's the limited edition Mickey desk at Swoon Editions.
A lovely retro piece, especially if you need something for the home office. The desk is a mix of metal and rosewood (although you can get a lighter wood if you prefer), with some contrasting white drawers adding in a splash of colour.
21 are being made in each of the wood finishes, with each priced at £269.
Find out more at the Swoon Editions website