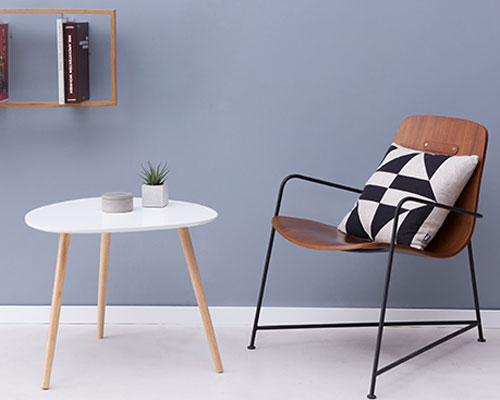 We like these Plectrum side tables by Brandani a lot. In fact, even more so because they are discounted at Monoqi right now.
Thy definitely have a strong look, one that's inspired by the middle of the 20th century and as such, would be ideal for a room inspired by that era. Two sizes available, both with a plectrum-shaped / lacquered MDF top matched up with those long, angled oak legs.
As we said, both discounted right now, with the small table now at £43, while the larger version sells for £68.