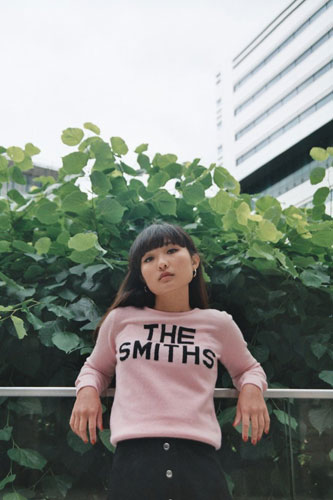 Yes, we know it's summer. But not for long. In a matter of weeks you'll be digging out the knitwear. Perhaps even something like the Some Girls Are Bigger Than Others sweaters by Hades.
Hades is a new (and fairly small scale) British knitwear brand producing knitwear using high quality lambswool from Scotland. The first collection features four designs, which are The Smiths, The Slits, Patti Smith and Sonic Youth, all offered in two colour options and what looks like very limited numbers.
They don't come cheap though. You can pick them up either directly or from Liberty, with each one priced at £160.