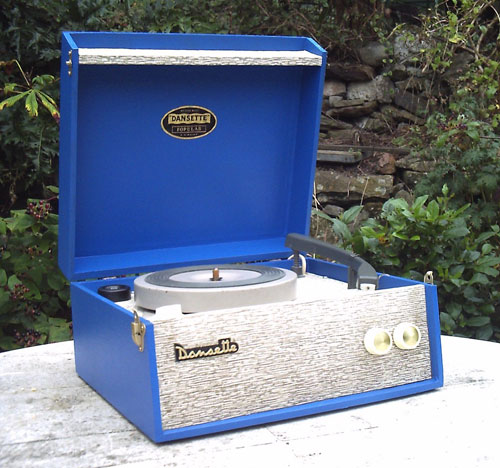 So cute and not just that, as this 1964 Dansette Popular record player has been restored and is ready for use.
Specifically, this Popular in blue has been restored electrically, mechanically and cosmetically to 'as new' working condition. it uses a BSR turntable (16, 33, 45 and 78rpm), with on/off, volume and tone controls, a 45rpm adaptor and of course, the Dansette badge on the front.
It has been stripped and cleaned inside and out, the valve amplifier serviced, out of spec components replaced and new wiring and a new plug fitted. All you need is the vinyl.
It's a 'proper auction, so be prepared to watch this one. Or just stick a bid in now, with the current price at £31.
Find out more at the eBay website