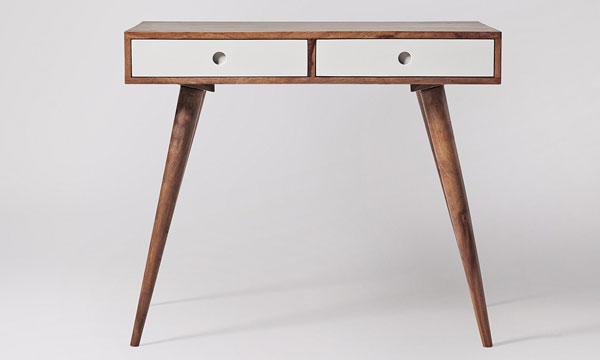 The name is probably familiar as it is quite prominent in the retailer's range, including the sideboard and the storage cabinet we have featured before. But the Otto desk at Swoon Editions is a new piece.
It has the same midcentury inspiration as those previously mentioned designs, not least with the rosewood finish and long, tapered legs. But it's also  well thought out design, aimed at people who want a desk that doesn't take up too much space, but large enough to be functional too. Those drawers for your bits and pieces should prove useful too.
21 of these are being made, each selling for £249.
Find out more at the Swoon Editions website