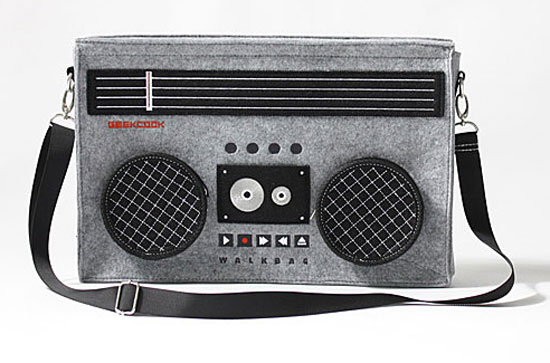 Sadly it doesn't actually play music, but The Boombox Bag offers plenty of '80s style out and about.
This is essentially a messenger bag designed to look like a 1980s boombox. But you probably worked that out yourself. What you might to know is that the bag is constructed from felt and has a main storage compartment as well as a a black shoulder strap and two outside zip-up 'speaker' pockets.
But the important thing here is that the bag looks amazing. You can get one online from ThinkGeek, which has them at $49.99. They ship worldwide too.
Find out more at the ThinkGeek website