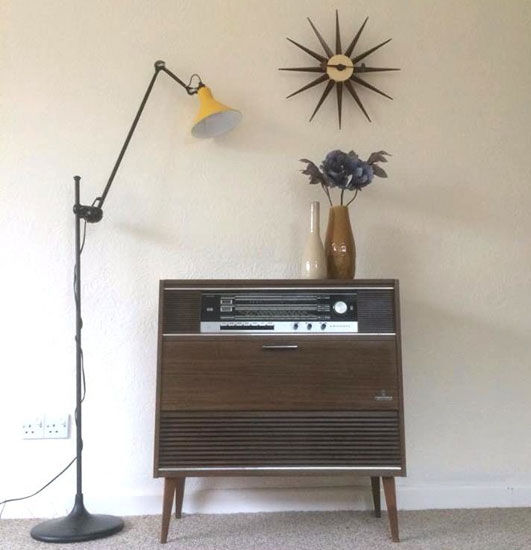 When it comes to a radiogram, I think we tend to expect something that's the size of a house. Not so this 1970s Grundig COMO 4 radiogram.
Described as one of the 'more desirable and smaller' units, this radiogram has been refurbished and is in 'excellent working order', with everything stripped down, lubricated and good to go. The record deck is a Philips automatic 036, which plays 7, 10 and 12-inch records at four speeds, with an auto changer for lining up records.
Also present is an AM/FM radio, as well as sound from left and right hand speakers. Strong look too, reminiscent of slightly earlier midcentury modern design.
Not cheap though, with the radiogram selling for £395 on a 'Buy It Now'.
Find out more at the eBay website