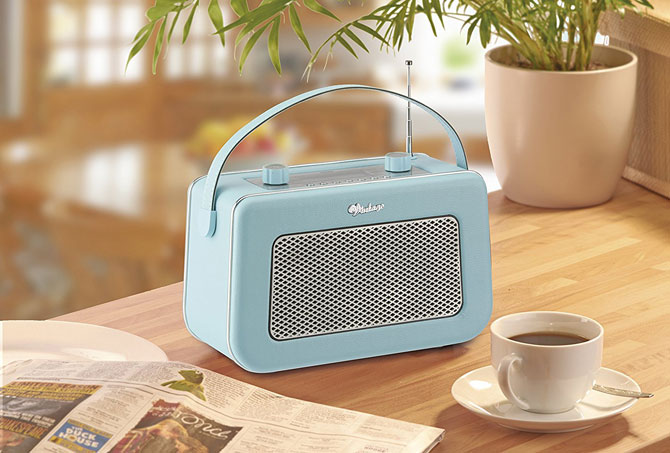 Yes, this DAB / FM radio by Vintage is unbelievably cute.
Inspired by radios of the 1950s, this particular design (which is only available in the duck egg blue as far as we can see) offers that DAB and FM reception as well as an automatic channel searching function, 10 presets on both FAM and DAB, battery and mains power, dual alarms and a carry handle for easy portability.
Amazon has it, with the radio retailing for £79.99.
Find out more at the Amazon website