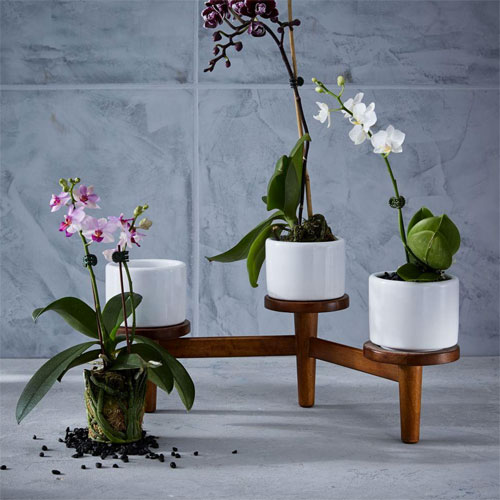 Well, we have featured the freestanding planters from this retailer as well as the more affordable versions at La Redoute. But if you want something smaller, but in a similar style, do check out the midcentury turned leg tabletop planter at West Elm.
Similar look for sure, but these turned leg planters are designed for up on high rather than on the floor. Each one stands on those tapered wood legs, wit the plants housed in one of the three glazed, ceramic bowls.
Note these are for indoor use only and they do not have a drainage hole. If that's ok with you, the price is £59.