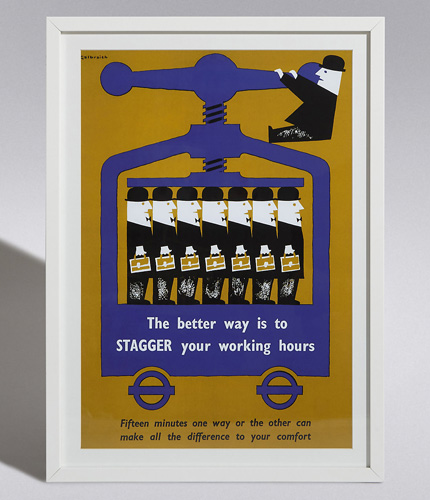 The now departed BHS had some of these some time back, but not as interesting as the classic TfL information prints at Marks & Spencer.
As you might have guessed, this is reproduced artwork that once adorned the walls of London Transport stations, with the earlier ones from the 1920s and 1930s perhaps the most familiar.
But it's the later ones that really caught our eye, like the 1975 Harry Stevens print above and the 1959 Victor Galbraith directly below, which have so much retro / period charm.
All are framed and mounted, so pretty much ready to hang. As for price, the prints start at £25.
Find out more at the Marks & Spencer website