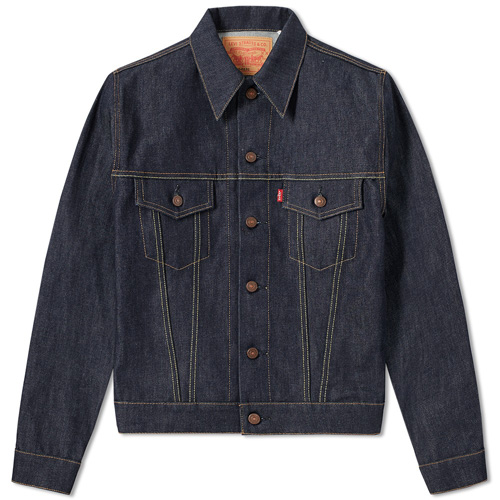 The warmer months must be approaching as the Levi's Vintage 1953 Type II and 1967 Type III Trucker jackets are back on the shelves.
Not that these jackets are particularly seasonal. Both are classics pretty much every month of the year. But when the temperatures rise, they just become that little bit more useful.
I don't think it's an overstatement to describe the 1967 Type III Trucker jacket as iconic, but the 1953 Type II isn't far behind if you want something with more of a '50s vibe.
Both are made of a rigid denim that will age as the years pass and both have classic detailing including the embossed Levi's Vintage buttons, the original leather neck label and buttoned pockets.
As for price, £289 for both the 1967 Type III and the 1953 Type II, with the two jackets available to order online.
1953 Type II jacket at End Clothing
1967 Type III Trucker jacket at End Clothing