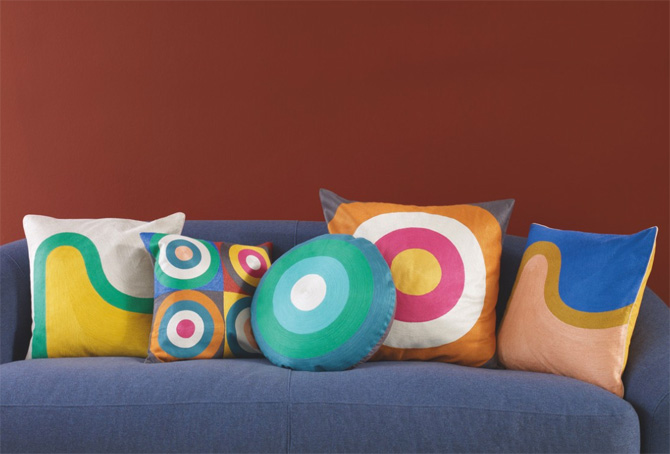 One of Habitat's themes this year is 'Retro Revival', with a clutch of designs inspired by the late '60s and early '70s. That includes this new retro cushion collection.
Cushions have to be be something a little 'out there' to grab our attention these days, which is definitely a path Habitat has bravely trodden. A mix of psychedelia and mod themes for a set of cushions that wouldn't look out of place in The House Book, that classic design publication and interior style bible produced by Terence Conran back in the 1970s.
Six designs are available right now, with both printed and embroidered designs. Perfect for adding a touch of the past to a present-day home. prices start at £35.
Find out more at the Habitat website