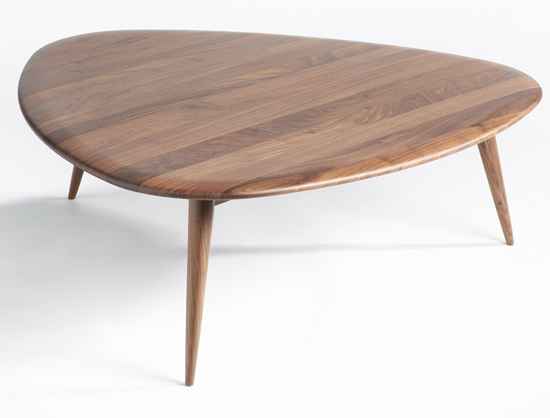 There are actually two tables pictured on the retailer's site, but the Theoleine large walnut coffee table at La Redoute is the one actually being sold.
Perhaps the smaller one will appear in the near future. But for now, you need to go large if you like the look of this midcentury-inspired piece.
It certainly caught our eye. A large, plectrum-shaped table in solid walnut with a polyurethane finish and with those stylish tapered legs topping things off nicely. If the smaller one does arrive, it can easily nest under its bigger sibling.
The size is  L111 x H39 x D112.5cm and the price is £469.
Find out more at the La Redoute website