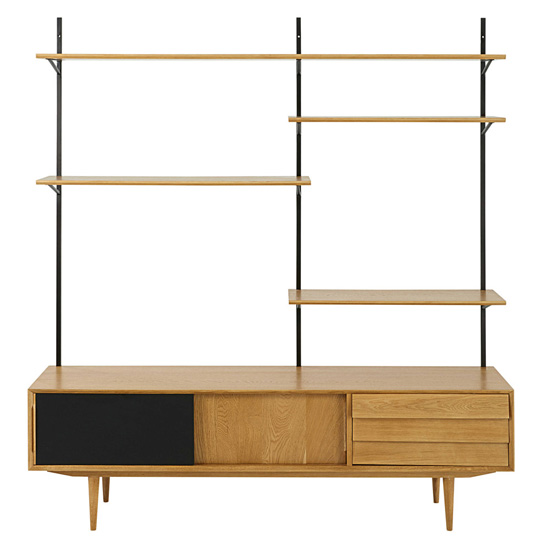 Interesting variation on a theme, courtesy of this Sheffield TV unit and shelving at Maisons Du Monde.
The TV unit is pretty self explanatory, with a the low unit ideal for housing your television, with storage underneath for add-ons and three drawers for anything else you need nearby.
But you don't tend to see shelving as part of these designs. That is the case here, with bars coming up from the unit and housing four shelves for…well, anything you can think of really.
It all comes with a midcentury charm courtesy of the stained oak veneer and tapered legs and with a price tag of £693.80.
Find out more at the Maisons Du Monde website