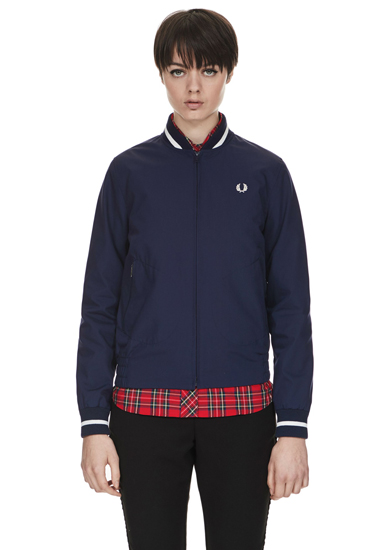 The Fred Perry Reissues tennis bomber jacket for women is out now, offering plenty of retro charm even if it doesn't come cheap.
It is essentially the classic 1950s tennis warm up jacket, but with a shape recut for women and a new colour of navy blue and ecru. The detailing is as you would expect, with a coated cotton blend fabric, a metal up, profile-stitched pockets and an elasticated waist. Fred Perry logo of course.
It looks great, but as we said, this comes at a price. Sizes 8 through to 14 and an asking price of £185.
Find out more at the Fred Perry website