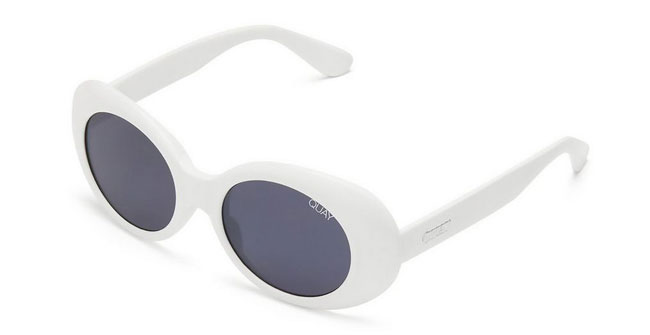 Note all articles are independently researched and written by myself. However, if you buy via one of the links it may be an affiliate and I may earn a small commission.
It seems like retro sunglasses are hot this year, which is obviously a good thing. If you don't want to spend a fortune, I've picked out 10 budget styles available in Topshop right now.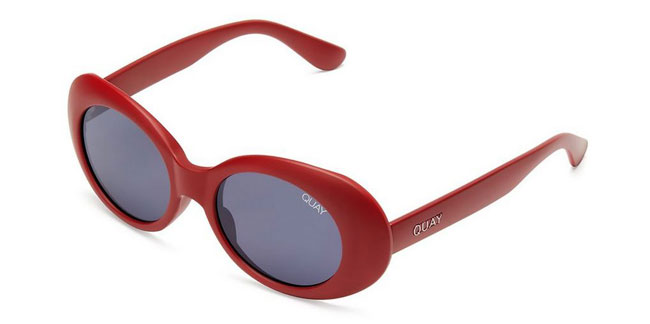 1960s-style Frivolous Sunglasses by Quay
If you want something 1960s hipster, look no further than this one. Chunky, circular frames, bold colours and while not as cheap as some, it will be £40 well spent if you look after them.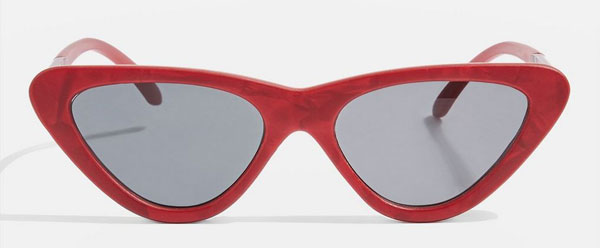 Point Polly Cat Eye Sunglasses
This 1950s style is all the rage right now and at this price, you really can't complain. Take your pick between the red here and a black finish, both available for £18.
Square Frame Sunglasses
Something of a Ray-Ban look about these Square Frame Sunglasses, but for a lot less money. I'm a huge fan of the classic Ray-Ban style, but they don't come cheap. A pair of these do at just £10.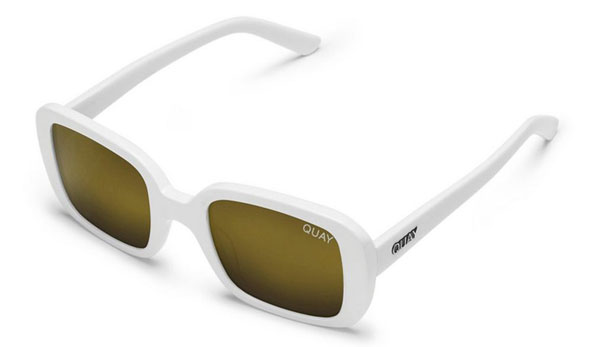 20'S Sunglasses by Quay
Despite the name, I think the influence of these is much later. In fact, this style has an '80s new wave' look about it, which is no bad thing if you want to stand out. Downside? They retail for £55, although that's still much cheaper than a designer or branded pair.

Pointy Polly Frame Sunglasses
Another take on the 'cats eye' look, with the colours of the frames really selling this one. Not that I don't love the style, but the frame detail just gives it that little extra appeal. £18 and in various colours.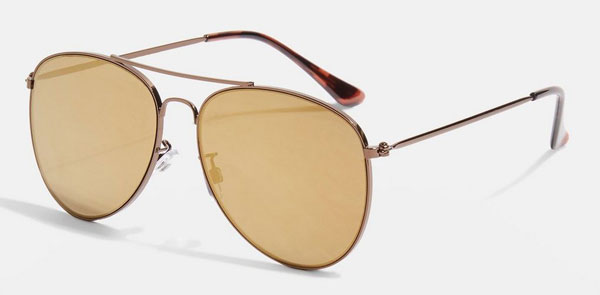 Flat Aviator Sunglasses
Fancy something more in keeping with the 1970s? You might want to check these out. Big aviator-style shades with a minimal frame and yours for £12.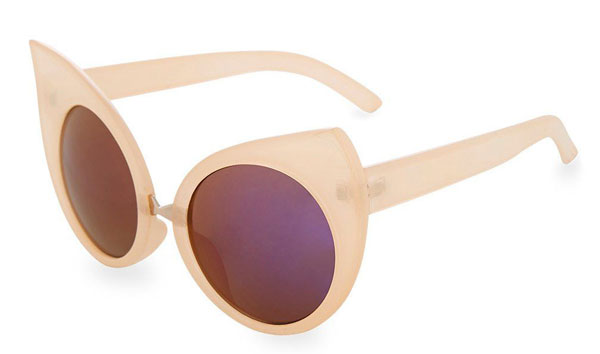 Serena Cateye Sunglasses
Taking the theme to the extreme is the Serena Cateye Sunglasses design. This goes full on 'cats eye' with the oversized frame. Perhaps a bit much for some, but guaranteed to be a talking point.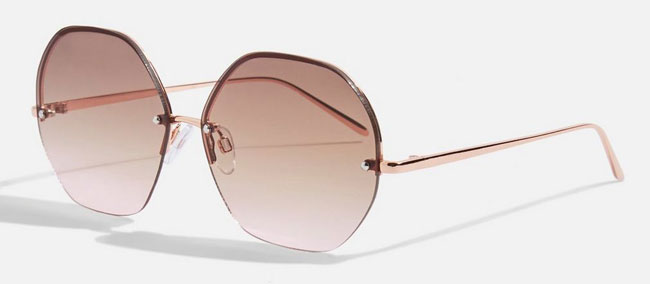 Melissa Hexagon Frame Sunglasses
Another one that has a late '60s or 1970s vibe. Two colour options for this style and its hexagonal design and just £18 for either.

Pearl Mini Cats Eye Sunglasses
You can get these in black, but the clear frame is where it's at for me. A more slimline 'cats eye' style, matched up with pink lenses. Understated and all the better for it £16 is the price.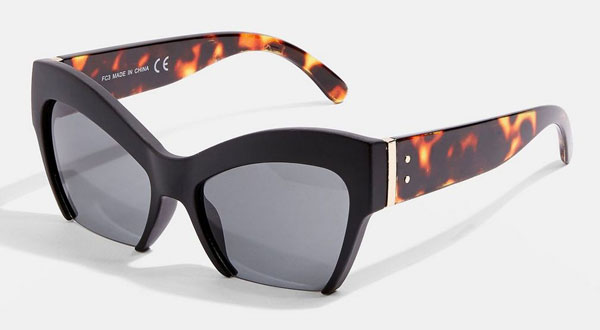 Cut Off Cat Eye Sunglasses
Finally…another cats eye style. The 'cut off' is the eye-catching feature here, as well as the contrasting 'arms' against the black. £22 gets you a pair.