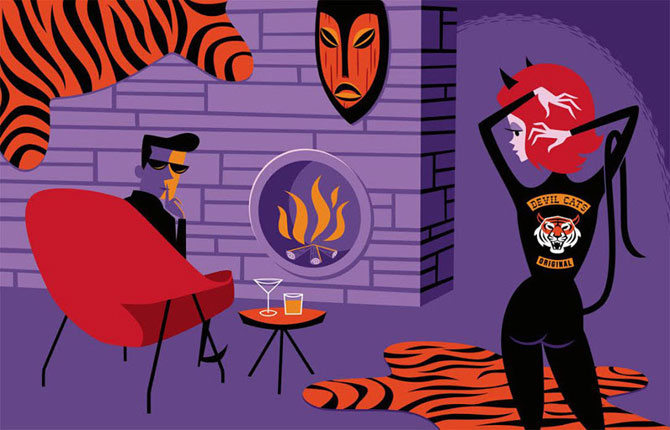 Always good to see a new Shag print and always wise to move quickly, as works like Tiger Killers tend to sell through pretty quickly.
This time, the retro artist has gone down the rockabilly route, although many of the usual Shag boxes are still ticked in this wonderful work. Very cool.
It is a 10 colour hand-pulled serigraph print, sized at 28 x 19 inches and limited to 150. Each is signed and numbered by Josh Agle (aka Shag).
$299 is the price of each one.