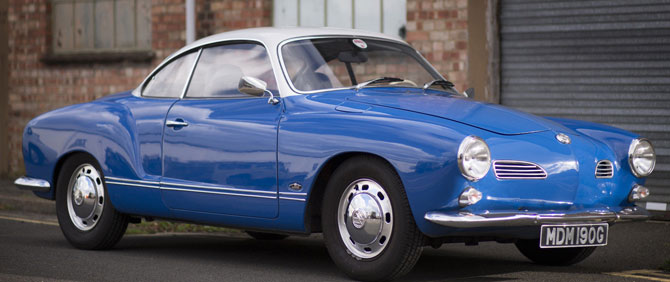 This looks lovely and even better, this 1969 Volkswagen Karmann Ghia Coupe on eBay is a 'proper' auction.
At first glance, this looks stunning and is described as 'fully functional' and 'mechanically sound'. That's down to the current owner, why picked it up in 2013 and enlisted expect help to pin down all the work needed.
That work looks extensive and includes everything from the windscreen seals and roof liner through to brand new stainless steel bumpers and of course, the work to the engine too. The 1500cc engine is 'strong' and 'pulls like a train' and the car 'handles great'.
Not perfect though. The paint job is 17 years old and is 'showing signs of wear', so still money to spend on the car.
But it does sound like a winner, although you probably want to make up your own mind on that by checking out all the details and images on the listing. £7,995 is the current bid price.
Find out more at the eBay website