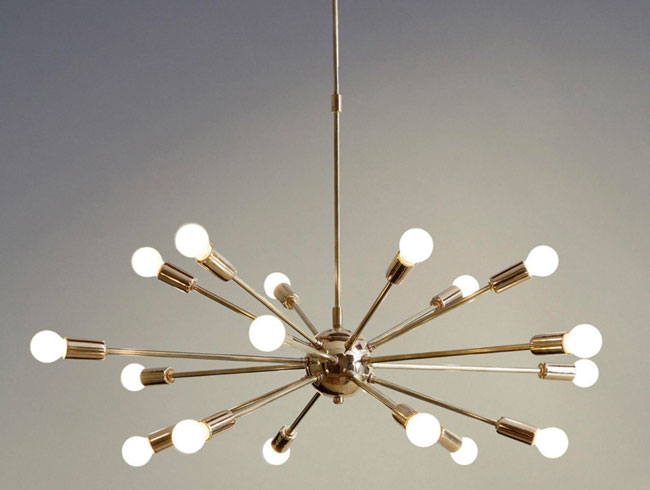 The two brass sputnik light fittings shown here are just a couple of examples of the work of Inscapes Design.
Basically we are saying to browse this particular Etsy retailer's page, as there are some wonderful variations on this particular theme, all of which will work perfectly within a retro or midcentury theme.
But we are focusing on two 1960s 'classics', both similar, but obviously different sizes. Made of solid brass in the seller's workshop, all are handmade and as such, can be tweaked, including having a different finish, including a black or chrome frame.
But we like the brass and if you do too, these lights start at around £284. Note that the bulbs aren't included but are available widely.
Find out more at the Etsy website