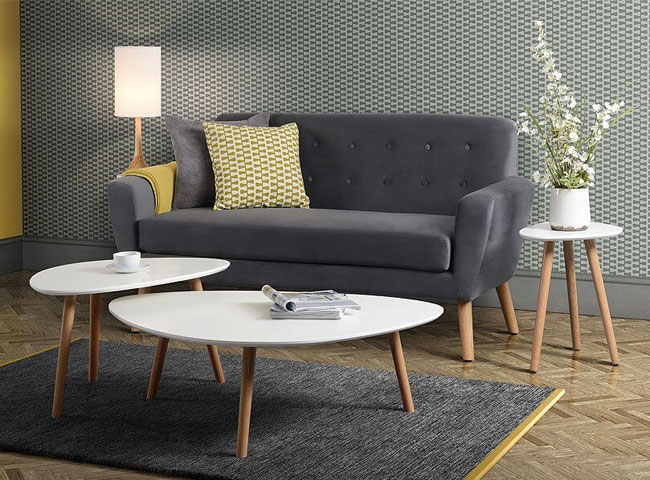 Similar to some we have featured in the past (not least the ones at La Redoute). But these Hackney tables at I Love Retro are still worthy of a mention.
Sizes are small, medium and large. Or if you are short of tables, you can buy them as a complete set. The design is pretty consistent across the range, with solid oak legs at an angle and a painted white top in a curved / triangular shape if that makes sense.
Stylish, straightforward and perfect for a midcentury modern interior. Priced start at just £69.
Find out more at the I Love Retro website