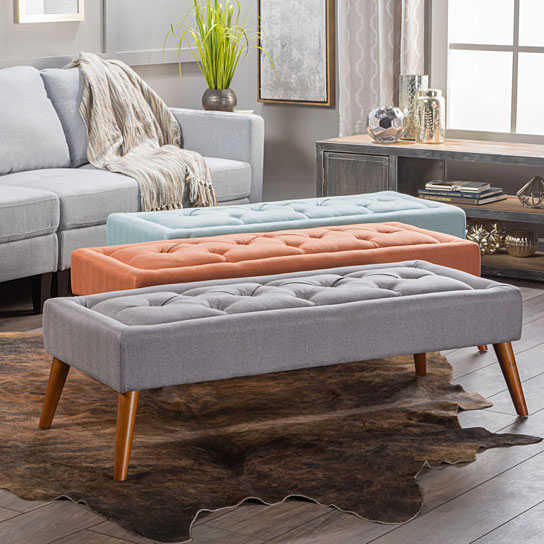 Quite a useful thing as well as a good looking design, The Pyram ottoman bench is at Dot & Bo right now.
It's available in several colours and discounted too. Which only adds to the appeal. A stool, emergency seating and some midcentury modern style all wrapped up in a single package. Love the legs, as well as the button detailing on the surface.
Around half price right now, selling for $153.99.
Find out more at the Dot & Bo website