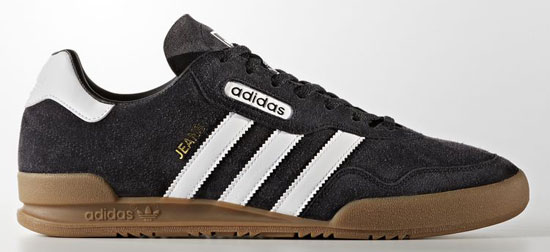 Niche reissue alert. The 1980s Adidas Jeans Super trainers are back in black and white.
Niche because these were only available in the 1980s in the former Yugoslavia. That country is no more, but the shoes live on. In fact, there were three colours reissued back in June.
Now there is one more, a classic black finish for this 'one-to-one reissue', with a suede upper, the 'Adidas window' and a rubber outsole. All the classic branding of course.
You can get a pair directly from Adidas, priced at £84.95.
Find out more at the Adidas website